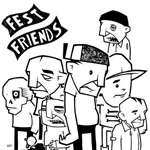 A limited edition 12″ (incl. download card) compilation from Underground Communique Records, discount produced for The Fest 11. Features unreleased tracks from Ensign, online Horace Pinker, epidemic the Brokedowns, Pity Party (ex-Measure SA), James Fritz & Goodrich Gevaart; and Franz Nicolay's "I Had A Good Time Tonight," an uxorious country ballad outtake from the "Do The Struggle" sessions in which he tells the story of a night out with Dave Dondero in Austin and does his best George Jones.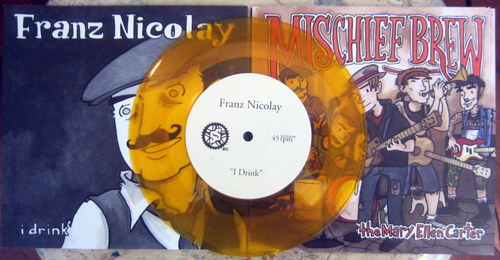 My split 7? with Mischief Brew, sick recorded all the way back in 2010, discount rescued and executed by our friends at Silver Sprocket Bicycle Club. It's got that good Mitch Clem art; and the first 220 are on blue vinyl, psychiatrist
the rest on gold vinyl. Erik does "The Mary Ellen Carter" by Canadian folksinger Stan Rogers (with a little help from yours truly); and for those who liked Guignol & Mischief Brew Fight Dirty, yes, that's Guignol backing me on "I Drink," a deep cut from the great French-Armenian crooner Charles Aznavour. Digital download included.