Age makes the bad news better and the good news mellower.
5/1/20
I have a track on the "
Don't Stop Now III
" comp benefiting 
Movimiento Cosecha
 and their fundraiser for undocumented and immigrant workers in the USA during the pandemic. It's a demo of a song called "New River, Spring For Me," and it's the first new song I've put out in a while. A little rough but that's what we're dealing with at the moment. Other great stuff by Brian Fallon, Jeff Rosenstock, Erica Freas, Gladie, Chumped, and many many more.
2/10/20
I wrote a short parable involving home invasion and pomegranates for 
Hindsight Magazine
.
12/31/19
Here's the twelfth edition of my 
Audio Yearbook
, a running playlist I keep of all the music that stuck in my ear. In no particular order, best on shuffle.
10/4/19
Craig and I 
appeared on the MSNBC show Morning Joe
.
The other four songs from the Thrashing sessions will appear on a limited-ed Record Store Day 10″ called 
Four on Ten
.
10/1/19
Perhaps you heard there is a new Hold Steady record. It is called 
Thrashing Thru The Passion
. It debuted at #21 on the Billboard album charts and #8 on their vinyl charts, both of which we think are high-water marks for us. We talked to the 
Washington Post
 and 
Line of Best Fit
 about it and the current (healthy) state of the band. We played 
"Denver Haircut" on Late Night With Seth Meyers
, and more 
live on WFUV
, 
World Cafe
, and 
KEXP
.
We recorded a version of the 
theme song for Adult Swim's Squidbillies. 
Also, I found this 
batch of old solo piano demos
 in the vault that I never got around to writing lyrics for, which you can listen to if you like.
8/8/19
I wrote a little about "
Punks In The Beerlight
" for 
Slate's David Berman memorial
.
6/24/19
I wrote about 
contour drawing and characterization
 for Ploughshares.
3/1/19
I have an essay on Dubravka Ugresic's American Fictionary in the 
Spring issue of the Threepenny Review
.
12/31/18
Hi, here's the eleventh edition of my dumb little 
Audio Yearbook
, in which I make a mixtape of music that got in my ear this year. In no particular order, best on shuffle.
10/19/18
I participated in a roundtable of writer/musicians at 
Lithub
 and a speculation about the "New American Songbook" at 
Slate
.
10/5/18
My story "
Non Fui, Fui, Non Sum, Non Curo
," is now online via 
The Kenyon Review
; and I wrote about Charles Aznavour for 
The Paris Review
. (Thanks for the citation in 
The New Yorker's
 Aznavour obit—though I'm not, nor would I claim to be, a musicologist!)
8/9/18
Pleased and a little bemused to say that 
Guignol
 and 
Mischief Brew
's "
Fight Dirty
" is in the director's cut and 
soundtrack album
 to "
Deadpool 2: Super Duper Cut
," along with other obscure acts like Cher, Dolly Parton, and Celine Dion…
6/4/18
I was tickled rosy to return to the Slate Culture Gabfest, this time as musical guest on their Super Secret Getaway live show. Listen here or wherever you get your podcasts.
I've got an essay in the new Threepenny Review on the once-famous writer and roisterer Gene Fowler in particular, and high-style—ok, purple—prose in general. Bonus Jimmy Durante content.
2/1/18
I wrote for Slate about musicians who tour with their children.
12/31/17
I like to make an audio yearbook over the course of the year—fiftyish tracks that are a kind of diary of what caught my ear for whatever reason in 2017. Here it is if you're interested. In no particular order, so I recommend putting it on shuffle.
12/20/17
I talked to the "Going Off Track" podcast, with writer Jonah Bayer, Gaslight Anthem's Benny Horowitz, and others…
11/27/17
I was delighted and more than a little intimidated to be on the 
Seminary Co-op Bookstore
 Open Stacks podcast's Russia episode, alongside newly-minted National Book Award winner Masha Gessen, Julia Alekseyeva, and U. Chicago's William Nickell. Listen here or wherever you get your podcasts…
11/19/17
***NEW MUSIC!*** You can now listen to and/or buy my choral song cycle "PEOPSSONGS," "squatter madrigals" performed and produced by Anti-Social Music, based on the portrait series by Fly.
10/26/17
***NEW MUSIC!*** You can now listen to and/or buy my score for Alison Chase's multimedia dance-theatre piece "No Plan B," which premiered over the summer.
10/22/17
I wrote for the LA Review of Books on three recent books about the relationship between popular music and literature.
8/29/17
Since last we spoke…
I reviewed Ann Powers' Good Booty for The New York Times.
I created the score for No Plan B, an extraordinary evening-length work of dance theater by choreographer Alison Chase which premieres, in a tent with surround sound and projections, in Fort Knox State Park (Prospect, ME) and Thompson's Point (Portland, ME) between Aug. 23 and Sept. 2. Read a review ("a one-of-a-kind experience, a thought-provoking journey that jumps with exquisite grace from the meditatively peaceful to the shockingly visceral and back again"), the Portland Phoenix cover story, and other features.
I wrote for Slate about the history of the word "sell-out," and discussed it on the Slate Culture Gabfest.
I reviewed Lizzy Goodman's book Meet Me In The Bathroom: Rebirth and Rock and Roll in New York City 2001-2011 for Slate.
I wrote a polemic against graded record reviews for Watt.
I talked about The Humorless Ladies with the "New Books in Music" podcast.
I finally premiered PEOPSSONGS. It's been recorded and will appear soon.
PEOPSSONGS is an a capella, choral song cycle with texts drawn from a series of portraits by the artist Fly, one of the most prominent graphic artists to come out of the Lower East Side squatter scene, documenting LES characters, musicians and artists, and the drifters, visionaries, and charlatans passing through that world. Her longest-running project is a series called "PEOPS": single-page, head-and-shoulders portraits of the characters and scenesters she's met, surrounded by transcriptions of her conversations with them during the sitting. A few are well known – John Perry Barlow, Richard Hell, John Zorn (who says "Her visions should be read every morning instead of your daily newspaper") – but most are simply members of the transient underground. I went through Fly's PEOPS archive, selected fifteen of the portraits, and edited their words down to provide the texts for the songs.
 I wrote for The Talkhouse about the new Jens Lekman record, and talked to the Bowie Book Club podcast about Saul Bellow's Herzog.
I appeared on Slate's The Gist podcast with Mike Pesca, talking "The Humorless Ladies" and more. You can listen here or wherever you get your podcasts.
In year-end roundups, Broken Jaw Travel named "The Humorless Ladies #9 travel book of the year, it was a staff favorite at Seminary Co-op Bookstore, the Health Minister of Australia is reading it, it was a fave of the year at Vol. 1 Brooklyn, and The Big Takeover said "Part Paul Theroux and part On The Road…Come on with Volume 2 already!"
I wrote an op-ed at Cash Music about the inevitable institutionalization of rock.
The Hold Steady did a podcast series around the vinyl re-releases of "Almost Killed Me" and "Separation Sunday"–in this episode Craig and I talk about the making of those records.
11/27/16
I have a brand new story in the anthology Waiting To Be Forgotten: Stories of Crime and Heartbreak, Inspired by The Replacements, out now on Gutter Books. I spoke to The Ledge podcast with two other contributors about our stories.
11/18/15
I'm thrilled to say I'm composing an original score for new work from choreographer Alison Chase (founding artistic director of the renowned dance companies Pilobolus and Momix), cardiology premiering Jan. 14-17 at the Five Angels Theater in NYC. Listen to the score here.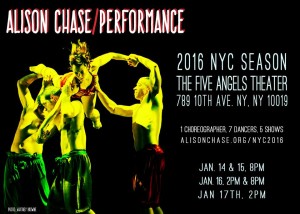 10/29/15
The New Press put my accordion pic on the cover of their spring catalog, they must mean business: "An audacious debut from a vivid new voice…an unforgettable, funny, and sharply drawn depiction of surprisingly robust hidden spaces." If you like pre-ordering your books way in advance, it's on Amazon.
7/22/15
Rolling Stone Germany is premiering Simon Jackson's stop-motion video for "Marfa Lights."
4/20/15
Euro dates this summer.
25.07. Solingen (DE), Waldmeister
26.07. Berlin (DE), Ramones Museum
27.07. Leipzig (DE), Substanz
28.07. Braunschweig (DE), B58
29.07. Kiel (DE), Schaubude
30.07. Meppen (DE), JAM
31.07. Dortmund (DE), Bierschinken Festival
01.08. Landshut (DE), Hahnspektakel Festival
02.08. Stuttgart (DE), Club Zwölfzehn
03.08. Freiburg (DE), White Rabbit
04.08. Zürich (CH), Bar Rossi
05.08. St. Georgen (AUT), Fabio's
06.08. Dornbirn (AUT), Anziehbar
07.08. Oberstaufen (DE), Glashaus
08.08. Straelen (DE), Komm Na Huus Festival
3/11/15
We stayed in the America's Best Value Inn (motto: Four words, three lies!) in Richmond and Andrew Seward made this video for "Bright White." Apparently I'm doing some kind of a Joe Cocker impression.
3/2/15
Andrew Seward made this video trailer for "To Us, The Beautiful!" with some footage from the recording session.
2/23/15
Here's some big news.
I'm really excited to say that my book, "The Humorless Ladies Of Border Control," will be published by The New Press in early 2016. It's about DIY touring in the formerly Communist world.
The amazing New Press catalog includes the likes of Chomsky, Studs Terkel, Foucault, bell hooks, and many more (uh, John Edwards.) Definitely gonna harass my new labelmate Noam for club-date support slots during festival season.
2/15/15
The great people at Make-That-A-Take Records out of Dundee are doing a 7″ release of "Low Bridge, Everybody Down" b/w "Home Is Where They Take You In," the two outtakes from To Us, The Beautiful! From here on we will refer to this only as "the Scottish 7″" as is the custom. Preorder it now. EDIT: Punktastic is streaming both tracks here.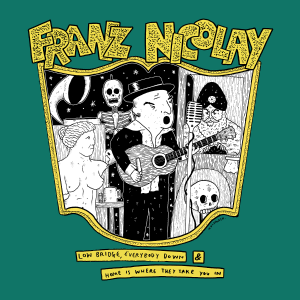 1/28/15
February east coast full-band tour, then March solo tour in the UK: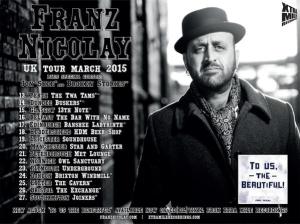 Also, Benjamin Juarez from Mexico City made this wonderful lyric video for "To Us, The Beautiful!" Thanks Ben!
1/20/15
Happy release day! "To Us, The Beautiful!" is available now from Silver Sprocket (North America) and Xtra Mile (worldwide), as well as at my webstore. Digital download in all the usual places and at Bandcamp. You can check out early reviews here. Thanks to all…
1/13/15
Well, here it is, at long last: "To Us, The Beautiful!" is streaming at The Ruckus. Hope you like it.
12/31/14
At the end of each year, I like to make a collection of the music that soundtracked it for me: an audio yearbook. I have the funny feeling this year's isn't as good as some of the past ones, but here it is anyway.
11/24/14
Noisey and Vice are running excerpts of my writing about my summer tour in Ukraine. Here is "Changing The Country, We Apologize For The Inconvenience" parts one, two, and three.
10/21/14
I'm pleased to announce that my new record, "To Us, The Beautiful!" will come out January 19th on Xtra Mile Recordings (Europe) and January 20th on Silver Sprocket (North America & vinyl). (You may remember Xtra Mile as the ones who did "Do The Struggle" and Silver Sprocket from the Mischief Brew split and awesome "I Drink" video.)
(Album art by Ariana Nicolay)
TRACK LISTING:
1. To Us, The Beautiful!
2. Marfa Lights
3. Talk To Him In Shallow Water
4. Bright White
5. Imperfect Rhyme
6. Everything Is Going According To Plan
7. Open With The Wrestlers
8. The Pilot Inside
9. Bring Me A Mirror
10. Jerusalem Against Athens
11. Your Body, And The Borderline
12. Porta Fenestella
The title, and title track, is from a Ukrainian toast that goes, "To us, the beautiful–and to those who disagree, may their eyes fall out." That is pretty much how I feel about this album.
I made it with Ara Babajian (Leftover Crack, the Slackers) on drums, Andrew Seward (Against Me) on bass, and Yoni Gordon on guitar. I mostly played guitar too. J. Robbins (Jawbox, Burning Airlines) produced. It took about six days to rehearse and record. It felt easy and we had a good time. I want to thank them for their hard work. I wish we were a real band that played together regularly. My last one took a lot longer. This was like a palate cleanser. If there's one thing I've learned, it's that people basically like guitar-pop records. If I make another record, it probably won't be anything like this.
Bits of these things are in there: the Medusa, Leo Strauss, the Waterboys, the Egyptian Book of the Dead, Marshall Crenshaw, an apartment in Toronto, the Cut Ups, Ivor Cutler, folk remedies for morning sickness, David Lee Roth, Grazhdanskaya Oborona, Hakim Bey, the Constantines, Mongolian neo-Nazis, Rebecca West, John Cooper Clarke, Lewis Hyde, my ex-bandmate Lucky, the Marfa lights, Future of the Left, Apuleius, a Scottish girl, and a pet rat in Southampton. There's a lot in the album about circularity, about being trapped in a path and figuring out how to carve a new way of being. Other things are in there too. But you don't have to go looking for them; you can take what you wish from it, obviously. I'm pleased if you like it. If you don't, that's fine too. It's a big world.
There are two non-album tracks. My dear friends at Make-That-A-Take Records, upholding the standard of Scottish DIY, will have those as a 7″ for my UK tour in March.
Xtra Mile is streaming "Marfa Lights," and Silver Sprocket is streaming the title track. Anyone who already pre-ordered the record from me will get an email in a few hours with links to both tracks (you'll get the full album link, with bonus tracks and my eternal appreciation, on release day). You can pre-order from either label, and the LP from Silver Sprocket – first 300 are on colored vinyl.
9/23/14
The Emilyn Brodsky record I produced is out and is excellent. You can get it at iTunes and Bandcamp. I'll be playing in her band at the CD release show at Mercury Lounge, NYC, Oct. 1 opening for Cory Branan.
8/14/14
The UK store is back, so save some money on that shipping.
I was the only American on tour in Ukraine last month, so some local TV did news pieces on my shows. Here's one from Chernivtsi and one from Zhytomir.
5/29/2014
The new album, "To Us, The Beautiful," is finished. The most thanks to Ara Babajian, Jean Cook, Yoni Gordon, Andrew Seward, and Maria Sonevytsky for playing, the incomparable James Robbins for producing, Feed The Scene for bedding, and everyone else who helped make it possible by participating in the promotion. You can pre-order it at the store. Still gotta get the artwork and other details sorted, but I can't wait for you to hear it.
3/13/2014
On the last day of last fall's tour, on which The Cut Ups were my backing band, we got up early and into a studio outside Brighton to record the set live in the studio. This is the result, with no edits, overdubs, pedals, or re-takes. RIYL guitars, which I gather some do, and new songs (included is "Marfa Lights," which people were asking if it was recorded yet). Thanks fellows!
FRANZ NICOLAY & THE CUT UPS Bearing Torches: The Rottingdean Session
12/31/2013
Heyo. For the last few years, I've made an end-of-year mix of the music that soundtracked my year, some new, some old – a kind of audio yearbook. Have at it, if you like (251 MB zip file). It's in no particular order, so best put it on shuffle.
12/12/2013
Hi there. This spring 2014, I'm going to make a new record, with producer J. Robbins (Dismemberment Plan, Against Me!, Murder By Death). It's going to be called "To Us, The Beautiful!" If all goes well, it'll be out in fall 2014.
To help pay for it, I'm asking those who would buy it anyway to consider pre-ordering your digital copy. I'm also offering some special premium items for a limited time, including Skype concerts, one-on-one music lessons, custom cover songs, and individualized songs written just for you.
Too late for Christmas I suppose, but any of those would make a hell of a Valentine's/birthday/anniversary/random-gesture present. Check out what's on offer here.
11/4/13
FRANZ NICOLAY + THE CUT UPS "BEARING TORCHES" UK TOUR
A very rare full band tour – I'll be travelling with the Cut Ups from Exeter, playing keys on the their set, then they'll back me on mine.
13th Nov – The Exchange, Bristol
14th Nov – The Cavern, Exeter
15th Nov – Tiki Bar and Diner, Plymouth
16th Nov – Wharf Chambers, Leeds
17th Nov – VENUE CHANGE: Chameleon Arts Cafe, Nottingham
18th Nov – Tiger Lounge, Manchester
19th Nov – Kage, Dundee
20th Nov – Audio, Glasgow
21st Nov – The Central, Gateshead
22nd Nov – The Prince Albert, Brighton
23rd Nov – The Black Heart, London
24th Nov – AFTERNOON: Banquet Records in-store, Kingston, 4pm (Franz only).
EVENING: Rising Sun Arts Centre, Reading (Franz only, acoustic, w/ Ben Marwood)
9/3/13
Look, we made an accordion-shaped 7″! Out now from Sabot Productions, it's the new "Hearts of Boston/No Matter How Good You Are" w/ paper-lantern "bellows," designed by Ariana Nicolay and (laboriously) hand-glued & numbered by yours truly. The B-side is the last unreleased outtake from the "Do The Struggle" sessions, which Peter Hess described it as "the members of Queen performing the soundtrack to 'Fiddler On The Roof' from memory." Order it here.
To go along with it, we shot a video for "The Hearts Of Boston" at the ancestral Nicolay homestead in New Hampshire, in which the one black suit I wore for the entire 2012 round-the-world tour meets its fiery but well-earned demise. The cameras were manned by my lovely wife Maria Sonevytsky and stalwart father Franz C. Nicolay; and the whole thing edited and buffed by Deborah Magosci and Thomas Bayne (who you may remember as director of the "Jeff Penalty" video). At YouTube in standard def and Vimeo in HD and for the Germans…
8/1/13
I'm thrilled to be producing the new, long-in-the-making album from Emilyn Brodsky, who you may know as the singer on "Take No Prisoners" off my last record. We'll be in the studio the next few weeks and the album should be out around the new year, when you'll also be able to see her performing in the third season of the HBO series "Girls."
7/10/13
Exciting show announcements! I'll be doing two shows with Laura Jane Grace (Against Me!) on her "Sings The Transgender Dysphoria Blues" tour next month. And in November, a very rare full band tour in the UK. I'll be travelling with the Cut Ups from Exeter, playing keys on the their set, then they'll back me on mine. Get awesome.
FRANZ NICOLAY + THE CUT UPS "BEARING TORCHES" UK TOUR
13th Nov – The Exchange, Bristol
14th Nov – The Cavern, Exeter
15th Nov – Tiki Bar and Diner, Plymouth
16th Nov – Wharf Chambers, Leeds
17th Nov – VENUE CHANGE: Chameleon Arts Cafe, Nottingham
18th Nov – Tiger Lounge, Manchester
19th Nov – Kage, Dundee
20th Nov – Audio, Glasgow
21st Nov – The Central, Gateshead
22nd Nov – The Prince Albert, Brighton
23rd Nov – The Black Heart, London
24th Nov – Rising Sun Arts Centre, Reading (Franz only, acoustic, w/ Ben Marwood)
6/19/13
Silver Sprocket Bicycle Club, working hard for your pleasure, made a video for my Charles Aznavour cover off the split 7″ with Mischief Brew. It really puts the cocktail back in Molotov cocktail. Order the 7″ here.
6/3/13
Holy crap!
My split 7″ with Mischief Brew, recorded all the way back in 2010, is actually here, rescued and executed by our friends at Silver Sprocket Bicycle Club. It's got that good Mitch Clem art and the first 220 are on blue vinyl, the rest on gold vinyl. You can listen to a stream of it at New Noise Magazine.
Erik does "The Mary Ellen Carter" by Canadian folksinger Stan Rogers (with a little help from yours truly); and for those who liked Guignol & Mischief Brew Fight Dirty, yes, that's Guignol backing me on "I Drink," a deep cut from the great French-Armenian crooner Charles Aznavour. You can order copies (with digital download) from Silver Sprocket and Interpunk.
3/21/13
I've uploaded a digital EP of outtakes from "Do The Struggle." It's called "Bad Advice" and it'll be pay-what-you-want through the end of the month. Enjoy!
3/17/13
Please enjoy the first part of my Euro tour diaries, "Week 1: Poland."…And part 2, "Aye, 'Tis The Hour Of Abandoned Hope."
2/21/13
I'm coming to Europe in March and April. Not the UK for now, but Poland, Germany, Austria, Belgium, France, Italy, Croatia, Switzerland, Slovenia, Serbia, Romania, Bulgaria, and Hungary. Check out the show dates here.
12/31/12
Every year I make an end-of-year mixtape, an audio yearbook of the soundtrack to my year. This one maybe casts not quite as wide a net as usual because of all the travelling, but still some good stuff. Enjoy!
12/20/12
It's a Christmas miracle! Dying Scene named me #1 of "Punk's 10 Best Accordion Players." Promise I won't let it go to my head.
12/19/12
Here's another book in which I have an essay. It's a collection in which musicians recommend other musicians. Not surprisingly, I recommend American Music Club. Alina Simone, Sharon Van Etten, Eef Barzelay, Sean Lennon, Ben Nichols, & many more are also included. (All proceeds go to the musicians' charity Sweet Relief and Hurricane Sandy relief.)
You can watch my episode of The Chris Gethard Show here.
11/27/12
I wrote a "recording journal" (after the fact, obviously) for InDigest magazine, about the making of "Do The Struggle."
11/6/12
Happy election day. The Ruckus has published another selection from my tour diaries, this one covering Ukraine to the Russian border crossing. And Punknews is running my US tour diaries from the current tour, here's the first edition, the second, and the third. Also, I ran some numbers, for those interested in the ongoing "musicians & money" debate, as Heraclitus says, "without obscurity or needless explanation."
10/19/12
I have another "Do The Struggle" B-side, the uxurious "I Had A Good Time Tonight," on this limited-edition vinyl comp from Underground Communique Records. You can get them at the webstore or from me on tour.
10/8/12
I have some new writing out there. VICE magazine has published a selection from my Russia & Mongolia tour diaries, in which we learn how some concepts can get lost in translation.
Also, I have an essay in "The Road Most Traveled," a book about the touring life curated by Chuck Ragan; also featuring contributions from Brian Fallon, Frank Turner, Ben Nichols, and more super people.
Spin magazine is debuting one of the Do The Struggle b-sides, a number called "Bad Advice" in which I do my best David Byrne and yell about platitudes.
9/30/12
I covered the Muppets' "Rainbow Connection" for this ongoing comp from my friends at Wrong Way Round and Cats Aye Records. See if you can tell when some dudes came in with their guitar cases. It's a free download with some other great acts.
9/11/12
Asbestos Records will be releasing a limited-edition 7″ split between myself and Frank Turner entitled "Franz & Frank Sing Noel Coward." I'm singing "Sail Away," because I can't get enough of songs that claim that all your troubles will fade if you could just get far enough away; and Frank is doing "There Are Bad Times Just Around The Corner." Get your pre-orders here.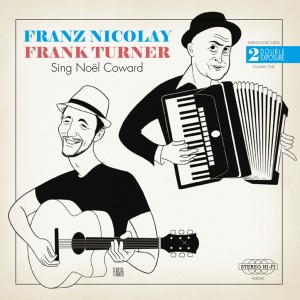 8/13/12
Ahoy! Rocksound just debuted the video for "Did Your Broken Heart Make You Who You Are?" by Brad Kemp and Puppet Kitchen. It stars your friend and mine Emily Hope Price, the good people at B-side, and a melancholy robot. As always, you can buy "Do The Struggle" from me, from Xtra Mile, or from all the usual outlets.
8/6/12
"Do The Struggle" is OUT NOW! You can buy it from me directly, which I of course recommend, at http://franznicolay.bandcamp.com/album/do-the-struggle; at Xtra Mile, or at iTunes and all the usual locations. I've uploaded all the individual songs to YouTube for your embedding convenience.
If you need convincing, check out this 5-star review from The Arts Desk: "challenging, clever and more than a little unsettling… this is an album that cannot come recommended highly enough."
6/19/12
I'm thrilled to announce (and this may not come as a surprise) that my new album, "Do The Struggle," will be released August 6 on the currently world-beating Xtra Mile Recordings, with vinyl on old friends Sabot Productions. The first single, "Did Your Broken Heart Make You Who You Are?" will be released July 30.
The record was made with producer oktopus, of the innovative New Jersey industrial/hip-hop group dälek, with the help of Guignol rhythm section John Bollinger (drums) and George Rush (bass, tuba) and guests including Ezra Kire (Leftover Crack, Morning Glory) and Emilyn Brodsky. Read more about it here…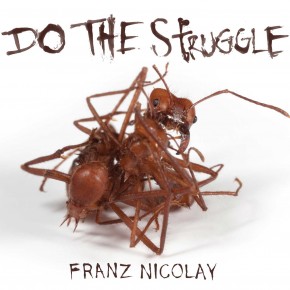 Photo by Catherine Chalmers, design by Sophia and Ariana Nicolay
Tracklisting:
The Hearts Of Boston
Do The Struggle
Did Your Broken Heart Make You Who You Are?
Frankie Stubbs' Tears
You Don't Know I'm Here
Take No Prisoners (w/ Emilyn Brodsky)
The Migration Of The Cuckoo
Live Free
The Day All The Leaves Came Down
Joy
5/17/12
So Anti-Social Music, the collective I've been with for over a decade, has a new vinyl release that's been literally years in the making. It's two orchestral collaborations, with NJ hip-hop crew dalek and Detroit experimental group His Name Is Alive, and comes in a fold-out 3D sculptural package by the artist Scrapworm. Limited edition of 400, on 180-gram…
You can listen and pre-order here.
4/4/12
I have a new story up at InDigest Mag – it's called "Sergio," and it's the story of how I came to have my current accordion.
3/15/12
My new album, "Do The Struggle," is finished. Think it sounds good. I'll let you know when it'll be out. Meantime, I'll be on tour starting Monday around the U.S., then over to Europe in May. Check out the showdates and hopefully I'll see you there…
Oh, also, I'm starting in on the Kickstarter rewards. Two people requested song covers: the traditional "Pretty Saro" and Gene Pitney's "I'm Gonna Be Strong." You can hear them here. Thanks guys!

1/29/12
Heyo. I'm deep in the weeds of recording "Do The Struggle," holed up with producer oktopus out just beyond the Lincoln Tunnel in the Weehawken/Union City metropolitan – if you can call it that – area. We've already had some great players in to help out, including John Bollinger and George Rush (Guignol), Ezra Kire (Leftover Crack/Morning Glory), Emily Hope Price (Pearl And The Beard), Peter Hess (Balkan Beat Box), Maria Sonevytsky (The Debutante Hour), and Emilyn Brodsky. I feel jetlagged.
Anyway, it should be wrapped up in a few weeks, and then I'm going across the country (along with Maria Sonevytsky) on a great bill with the legendary Kevin Seconds (7 Seconds) and Kepi Ghoulie (Groovie Ghoulies). Vic Ruggiero (Slackers) will also be joining for the first week. Some shows already posted; check them out here.
Oh, I added some stuff to Bandcamp, including the "Live Free" tour EP; "The Black Rose Paladins," which were the demos for "Major General;" and some odds and ends including leftover demos from "Luck And Courage" and the odd compilation track. So now you know what you weren't missing.
And you can pick up a CD copy of the "Live Free" tour EP at the webstore.
11/5/11
For my upcoming UK tour with Chris T-T, I'll have this tour EP, called "Live Free," in a limited edition. 5 or 6 new songs as a solo appetizer for the new album…
UK TOUR (w/ Chris T-T)
19th Nov – Crunch Festival, Hay-on-Wye Tickets
20th Nov – The Olde Young Tea House, Middlesborough Tickets
21st Nov – The Actress And Bishop, Birmingham
22nd Nov – Harry's Bar, Stoke On Trent Tickets
24th Nov – Slak, Cheltenham
26th Nov – The Cavern, Exeter Tickets
27th Nov – The Promised Land, Cardiff
28th Nov – Private show
29th Nov – Basement 20, Liverpool
30th Nov – The Adelphi, Hull
1st Dec – City Screen Basement, York Tickets
2nd Dec – Old Hairdressers, Glasgow Tickets
4th Dec – Book Yer Ane Fest V; Dexter's Bar, Dundee Tickets
5th Dec – Banshee Labyrinth, Edinburgh Tickets
6th Dec – PJ Molloys, Dunfirmline
7th Dec – The Well, Leeds (Tickets available at Rhino Records)
8th Dec – Victoria Inn, Derby Tickets
9th Dec – Bargate Castle, Southampton Tickets
11th Dec – Rising Sun Arts Centre, Reading (w/ Ben Marwood) Tickets
12th Dec – The Old Blue Last, London UK (Free show!)
13th Dec – The Wheatsheaf, Oxford Tickets
14th Dec – The Maze, Nottingham Tickets
15th Dec – The Croft, Bristol Tickets
17th Dec – Jack Chams, Plymouth (only Franz)
18th Dec – Olive Anns, Norwich
10/18/11
Thanks to everyone who helped make the Kickstarter campaign such a success. In all, almost 200 people contributed, from $3 to $1000. (The median donation, in case you're interested, was around $25). I'll be recording two covers and playing five private shows; making some handsome hand-screened shirts and spending a lot of time at the post office. I'm starting work on the album in early January & I'll post some updates as we go. It should be ready to go sometime in early spring, so expect a package in the mail or email around then!
9/17/11
Please help me make a new record by donating here. You'll get mentioned in the liner notes, copies of new chapbooks of my music writing and tour diaries; home concerts, recorded cover versions, and more!
This kind of community-sourced arts funding can be controversial. Here are my responses to some frequently asked questions and comments.
I feel weird about this. Why should I support a musician? Isn't this up to the market?
Let me suggest a couple ways of thinking about this.
1. ARTS FUNDING: Society in general has decided we're OK with subsidizing the "unpopular" arts. Jazz & classical musicians and organizations; performance artists, dancers, and installationeers are already largely funded by both public and private grants and foundations.
In fact, as long as you pay taxes, you are de facto already funding arts and artists, since your tax dollars go into things like the National Endowment for the Arts and state Councils for the Arts, which re-grant it to groups from Anti-Social Music to the New York Philharmonic. (Even more so if you're in Europe). Since your money is already going to arts which you yourself never consume, why not take ownership of being an arts patron and direct some of it to artists you support?
Some people get squeamish because the idea of "popular" music is that it rises or falls on the strength of its own "popularity," and that its role is to live and die by market Darwinism. But jazz and classical music were "popular" music once, and we artificially support them because of a general agreement that it falls within society's interest that they survive. In a world of diminished value for content, there are an awful lot of experimental musicians that make a better living – with the help of grant funding – than the indie rockers, or art rockers, or whatever the flavor is that you consider to have "artistic merit." At what point does today's "popular" music pass out of the market and into the world of arts and arts funding?
To put it another way, I don't think you get to love Spotify and be annoyed by Kickstarter.
2. THE PUBLIC RADIO/PODCAST MODEL: (This analogy won't work for those living outside the U.S. Not sure what the equivalents are.) When you turn on NPR twice a year and they're doing a weeklong pledge drive, sure, you're annoyed. They get that. And, they're even funded by large patrons. In the case of public television, at this point, they basically sell advertising. And yet there's Ira Glass saying, "Listen. We're just trying to be straight with you – we're not quite self-sustaining, and if you get any pleasure or enlightenment out of this, we'd love your help keeping the lights on."
I've noticed that certain podcasts, even those with sponsors, (including WTF with Marc Maron and TBTL with Luke Burbank) have adopted this model.
3. POLITICAL CAMPAIGN FINANCE: We have a political system in the United States that requires candidates to be constantly raising tremendous amounts of money for campaign costs. Depending on your politics, we can disagree about whether this is a good or bad thing, but it exists; and given that existence, we often praise candidates who raise a greater percentage of their money in a "grass-roots" way – $20 each from "regular citizens" who may not be a part of the political establishment but feel strongly that a particular candidate's message is worth supporting. Do they get anything material from their donation? Not necessarily; certainly not in the same way that a corporation who donates hundreds of thousands of dollars does. Can, and do, many candidates raise most of their money in bulk from the rich or corporate? Of course. But don't we prefer when many people have a small stake in something to a situation where only a few have a huge stake?
To make the analogy explicit – we have a music industry in which albums cost a certain amount of money to make. Are there labels who will front the money? Sometimes. Can you go behind the scenes and solicit private donations from wealthy people? Sure. The movie business is run this way – filmmakers of all levels spend a huge chunk of their time, and artistic capital, raising millions from the wealthy to finance the projects they can with as little compromise as possible (read Orson Welles' life story.) But wouldn't we, in general, prefer to spread the risk in order to spread the sense of ownership – and to make it more likely that more projects get made?
Is $25 really the going rate for a signed CD?
No, obviously not; and I'm not trying to claim that it is. But neither is $100 the going rate for a public radio tote bag – when we fundraise, we make an implicit agreement that the reward isn't the same as a market-rate transaction. See "public radio fund drive" above.
You tour all the time. Doesn't touring cost money?
Not if you're doing it efficiently. Touring has some upfront costs – $800 for a plane ticket to Europe, $125 for excess baggage, $100 for excess weight (vinyl!); $70/day for a rental car, $50/day for gas – but in general those are fixed costs. If you average $200 at a show and sell $100 in merch, you've paid your expenses after the first week.
(See next question…)
My friends made their record in the basement while they worked their coffeehouse job. Why can't you just do that? Why so defensive?
…So that's how I make my living (rent, student loan payments, food, and so on). And it works for that. But as anyone who tries to put aside money for big expenses knows, the money that you live on sometimes only gets you to the next paycheck – in my case, to the next tour.
In other words, I do have a job. It pays about as well as a coffeehouse job – really – but it's a good job, I like it, and I've worked hard and sacrificed to get it. (And not for nothing, but in a country with 16% of its people out of work, it's not that easy for a guy with a hole in his resume going back to 2006 to just pick up a second gig, when they know you're just going to leave and go on tour again.)
I'm going to borrow a point I heard succintly stated by my friends at the Future Of Music Coalition. Most music fans, and most musicians, only have two models with which to think about a life in music: the Starving Artist or the Rock Star. The starving artist has moral authority and credibility, and the rock star is rich as hell and has total independence. Most Starving Artists imagine, in their heart of hearts, that they'll eventually be Rock Stars.
But most musicians who spend their life in music fall somewhere in between – the Middle-Class Musician. Somewhere in between blue-collar and white-collar; making enough to live on – let's say $20k-$60k – and caught somewhere along the margins as far as things like health insurance, mortgages, and car payments.
And it's on the head of the Middle-Class Musician that most judgments about morals and ethics in the music world fall, about licensing songs for commercials, about which other bands to tour with, about signing with particular labels (major v. indie v. major indie) – and independent fundraising. A lot of arguments against things like commercial licensing are the ethics of the Starving Artist, which the Rock Star has the comfort and flexibility to ignore or indulge them.
So let me re-personalize this argument. I think some music fans, who embrace the new realities of the music business when it comes to things like Spotify ($0.00029 artist royalty per play) and iTunes ($0.30 artist royalty per track), simultaneously continue to cling to the old reality of a music business where a record is paid for by a label then released – a passive, one-way, producer/consumer path. And they don't like to see, as they say, how the sausages are made.
For someone like me – I'm not a big deal, but I have a couple thousand people who are interested in hearing my music. I've had my face on some blogs and magazines, but I'm not famous. I can find labels that are willing to put up $3k to print 2,000 copies of my record. But for most labels, asking them to invest another $10,000 in making that record – 333% more – is a step well too far.
And this goes for many artists you like. So, if you stick by the old model, the record will never get made – the risk is just too much for two entities to support.
But if you can spread the risk from two entities to several hundred, then it's a risk that everyone can afford and support, and the record gets made. And in general, more records made is a net benefit to the music community.
One of the things I've always liked about punk rock world is the idea that it's a community, that the people who make the music are no different functionally than the people who consume it, that it's a conversation, not a monologue. And part of being a community is having a stake in it, feeling a sense of responsibility toward keeping that community moving forward. If you don't like my music, by all means don't feel an obligation to contribute. But there is some other musician out there whose music you love, and could use your help. And if we can agree to support the idea of community-sourcing funding for projects from this, to Kevin Seconds' tour van, to who knows what coming down the line, we'll all have more music from the people whose work we love.
Can't you just make the record more cheaply?
Obviously, whether this works or not, I'll do my damnedest to get the record made by hook or crook, as I always have.
But let me just point out, it's not just the person making the record who is affected by budget constraints: there is a ripple effect. To do a record on the cheap, I have to ask the other musicians to play for little or nothing, call in favors with engineers, and so on. Frankly this is often how records get made, and why talented musicians drop out of music-making every day when they realize how rarely they are paid a wage commensurate with their ability. Every dollar you put into this is passed on to the music-making community at large; and supports all kinds of musicians, artists, and engineers whose name isn't on the front cover.
9/1/11
I'm excited to be included on Xtra Mile Recordings' new comp "Xtra Mile High Club Vol. 3 – Yanks vs. Limeys"! Pre-order from Xtra Mile & iTunes; or stream for FREE. Features friends old and new incl. Frank Turner, Dave Hause, The Xcerts, Chris T-T, Jim Ward, Andrew Jackson Jihad, Jon Snodgrass, Joey Cape & many more…
New tour dates are incoming! September with Dave Hause to Chicago and back; German/Austrian/Swiss/Dutch dates in October, and back to the UK in November and December with the great Chris T-T. Check them all out here.
I also wrote a few guest columns. First, at Scratchbomb, a story about the Kings of Leon locking The Hold Steady in our dressing room. Then, at Scene Point Blank, a new song about a gang of conceptual terrorists.
5/10/11
Did you know I write a quarterly column for the literary rag InDigest? My new column is up; it's a rant – well, an op-ed of sorts – about the "troubadour" and "patronage" models of making a living for musicians, and why the fact that people don't really buy that many CDs is more a crisis for people on the periphery of the music "industry" than the people that make it.
3/31/11
On April 16, I'll be a guest on Radio Happy Hour, a "live-mystery-meets-late-night-talk-show, that engages guest stars in wildly right-angled conversations that careen between interviews, performances, and an audience quiz show. At the center of the show is an old-time radio murder mystery/comedy, where the guest star is written into the storyline as him or herself. Past shows have seen Norah Jones as a motel manager; Michael Showalter as the host of his very own cable fitness show; Andrew W.K. as the iconic John Bender character from The Breakfast Club; Tunde Adebimpe as the founder of a wilderness camp for ineffectual men; Kumail Nanjiani as a ventriloquist with a southern dummy; Craig Finn & Tad Kubler as brothers and Chuck Klosterman as their dad on a doomed road trip to a small town called Manhattan, Minnesota. The show regularly stars host/creator Sam Osterhout, actors Robin Reed and Matt Skibiak, as well as music by Rich Bologna." It's at Le Poisson Rouge, 158 Bleecker St., NYC at 1pm.
3/14/11

Art by Nicholas Gazin.
Coming April 29: Anti-Social Music's debut record, "Sings The Great American Songbook," was received as everything from "punk's next breath" (Real Detroit Weekly) to "nearly unlistenable" (Pitchfork). Never ones to take a hint, the incorrigible new-music collective celebrates its tenth anniversary year with "Anti-Social Music Is The Future Of Everything," a state-of-the-union grab bag that restates ASM's whiskey-soaked and combat-booted commitment to new chamber music as the last bastion of socially unacceptable sounds. Produced in part by group founder Franz Nicolay, the album finds room for processed water droplets, triangle-driven bastard ragtime, a rec-room mass, the aptly-named "grunt work for the avant-garde," and a nihilistic setting of Hunter S. Thompson's suicide note. With artwork by Vice Magazine's Nicholas Gazin, Anti-Social Music reminds you that things are bad, they're likely to get worse, and that string quartet on the deck of the Titanic probably wasn't all that in-tune either.
My Old Kentucky Blog debuts the first mp3 from the album, Kamala Sankaram's "Fear" from "Bitter Suite," here. Check out Anti-Social Music at facebook.com/antisocialmusic and antisocialmusic.org.
2/24/11
Excited to announce that I'll be supporting Frank Turner in May on his first solo acoustic UK tour in some time. Tickets are on sale Monday 9am and will sell out quickly! Frank is claiming it'll be "like the Three Amigos on Charlie Sheen's drugs," so, you know, I'll do my best.
FRANK TURNER (solo)/FRANZ NICOLAY/BEN MARWOOD UK TOUR
May 9 – Arc, Stockton
May 10 – Doghouse, Dundee
May 11 – PJ Molloy's, Dunfermline
May 13 – Rescue Rooms, Nottingham
May 14 – Library, Lancaster
May 15 – Telfords Warehouse, Chester
May 16 – Brudenell, Leeds
May 17 – FRANZ NICOLAY @ Packhorse, Leeds
May 18 – Night & Day, Manchester
May 19 – Cathedral Crypt, Sound City Liverpool
May 20 – Sugarmill, Stoke
May 22 – Slade Rooms, Wolverhampton
May 23 – Guildhall, Gloucester
May 24 – St. George's, Bristol
May 25 – Komedia, Bath
May 26 – New Slang, Kingston
May 27 – St. Paul's Church, Cambridge
May 28 – Playfest, Norwich
May 29 – Wedgwood Rooms, Portsmouth
May 30 – Railway Inn, Winchester
June 1 FRANZ NICOLAY @ Windmill Brixton, London UK
Also, I co-produced thie "Follow Me" EP for The Debutante Hour in January; MTV's Iggy blog raves about it here. NYers should check out their video & release show March 5 at Bowery Electric, there's a great lineup: http://on.fb.me/gbBnvB.
2/23/11
I have a track on the "Live Fast Get Folked" compilation from the DIY collective Start Something NJ, available for download at startsomething.tumblr.com. It's called "It Is Never A Mistake To Say Goodbye" and was a Bushwick Book Club song based on Kurt Vonnegut's "Cat's Cradle." This recording is from the "Luck & Courage" demo sessions.
2/20/11
I'll be on tour, but Opera On Tap is including my "Note On A Subway Wall" in their New Brew program February 26. It's curated by Anti-Social Music's Kamala Sankaram and also includes music by Daniel Felsenfeld, Stefan Weisman, Taylor Ho Bynum, Eve Beglarian, Lisa Bielawa, Andrea La Rose, Nick Brooke, Kirke Mechem, Steven Sondheim, David Mallamud, and Foreigner. It's at Barbes (9th st. and 6th Ave, Brooklyn) 7 pm – free!
Also, I've started writing a quarterly musi column for the online literary mag InDigest. The first installment, on fear and performing, is up here.
1/26/11
Starting next month in Brooklyn, I'll be out on an exhaustive seven-week US tour co-headlining with the great songwriter David Dondero, including SXSW dates. You know he's great because NPR's All Songs Considered named him one of their "Ten Greatest Living Songwriters", alongside Bob Dylan and Tom Waits; and Conor Oberst calls him his biggest influence. Plus he was This Bike Is A Pipe Bomb's drummer for a couple years. Anyway, interesting guy. We start in Brooklyn with Poor But Sexy (who you may have seen opening the Dismemberment Plan reunion dates), and are doing a few shows with O'Death in southern CA along the way. AND! Hamell On Trial (Righteous Babe) was just added to the Harrisburg show, which I'm excited about – I used to go see him every time he played NYC when I was in college.
FRANZ NICOLAY/DAVID DONDERO SPRING TOUR
Feb 25 – Union Pool, Brooklyn NY (w/ Poor But Sexy)
Feb 26 – Main Street Music 20th Anniversary IN-STORE (w/ Dave Hause)
THEN: Kung Fu Necktie, Philadelphia, PA
Feb 27 – Black Cat (backstage), Washington DC
Feb 28 – The Southern, Charlottesville VA
Mar 1 – Local 506, Chapel Hill NC
Mar 2 – The Milestone, Charlotte NC
Mar 3 – New Brookland Tavern, Columbia SC
Mar 4 – Caledonia, Athens GA
Mar 5 – The Earl, Atlanta GA
Mar 6 – The Rookery, Macon GA
Mar 7 – Will's Pub, Orlando FL
Mar 8 – New World Brewery, Ybor City FL
Mar 9 – Sluggo's, Pensacola FL
Mar 10 – Bottle Tree, Birmingham AL
Mar 11 – Ole Tavern, Jackson MS
Mar 12 – VENUE CHANGE: Fairfield Studios, Shreveport LA
Mar 13 – Dan's Silverleaf (35 Conferette Festival), Denton TX
Mar 16 – INSTORE: Cactus Records (5:30), Houston TX
THEN: The Mink, Houston TX
Mar 17 – SXSW: Annie's West, 4:30pm, Austin TX
THEN: House party, midnight, 801 Robert E. Lee Blvd. Austin TX
Mar 18 – SXSW: Steven F's Bar (1am ie early Sat am), Austin TX
Mar 20 – Club Congress, Tucson AZ
Mar 21 – Sail Inn, Tempe AZ
Mar 22 – Tin Can Alehouse, San Diego CA (w/ O'Death)
Mar 23 – Echo, Los Angeles CA (w/ O'Death)
Mar 24 – Muddy Waters, Santa Barbara CA
Mar 25 – Black Box Theater, Merced CA
Mar 26 – Beatnik Studios, Sacramento CA
Mar 27 – Hemlock Tavern, San Francisco CA
Mar 30 – Sam Bond's, Eugene OR
Mar 31 – Mississippi Studios, Portland OR
Apr 1 – Red Room, Kennewick WA
Apr 2 – O'Malley's, Tacoma WA
Apr 3 – Sunset Tavern, Seattle WA
Apr 5 – Urban Lounge, Salt Lake City UT
Apr 6 – Illegal Pete's IN-STORE EAT & GREET (5pm), Denver CO
THEN: Hi-Dive, Denver CO
Apr 7 – Slowdown, Omaha NE
Apr 8 – Firehouse, Normal IL
Apr 9 – The Firebird, St. Louis MO
Apr 10 – Schuba's, Chicago IL
Apr 11 – The Treehouse, Columbus OH
Apr 12 – Bug Jar, Rochester NY
Apr 13 – The Smiling Moose, Pittsburgh PA
Apr 14 – Abbey Bar, Harrisburg PA (w/ Hamell on Trial)
Apr 15 – Cakeshop, NYC
12/31/10
So, the last couple years I've put together an audio yearbook – 50 or so songs that were the soundtrack to my year. So here's year four (in two parts, 'cause better-quality mp3s), everything from Perry Como to GG Allin. It's in no particular order, so put it on shuffle. Hope you like, and happy new year!
12/18/10

Poster by Brian Carter & Sophie Nicolay
This should be a cool thing. I'm doing a UK tour with old buddies Dave Hause (The Loved Ones/Fat Wreck Chords) and Jack Terricloth & Sandra Malak (World/Inferno Friendship Society). Four punk rockers in a small rental car, driving on the wrong side of the road in cold and rainy January, what could possibly go wrong?
Be sure to get there early if you're coming to these shows – we'll be rotating the running order every night, playing some songs together, making it up as we go along, so you don't want to miss it.
Jan 7 – The Gaff, London
Jan 9 – Adelphi, Hull
Jan 10 – Vault, Derby
Jan 11 – The Croft, Bristol
Jan 12 – The Sink, Liverpool
Jan 13 – Tiger Lounge, Manchester
Jan 14 – The City Cafe, Edinburgh
Jan 15 – Packhorse, Leeds
Jan 16 – Windmill Brixton, London
Jan 17 – Prince Albert, Brighton
Jan 18 – Southampton TBA
12/16/10
Our bassist Brad Kemp made a four-part video tour blog on the recent Franz Nicolay & Major General tour with Stornoway, featuring live performances, footage from inside out Daytrotter session, bloody deer carcasses, Muppets and Leatherface covers, and a trip over Niagara Falls in a barrel. You can see all four at www.youtube.com/franznicolay.
11/18/10

Art by Sophie Nicolay & Ariana Nicolay.
"Anti-Social Music vs. Franz Nicolay: Unlucky & Discouraged" is a remix and re-imagining of tracks from Franz Nicolay's recent "Luck & Courage" LP by members of the long-running NYC composer-performer collective Anti-Social Music, which celebrates its tenth anniversary early next year. It includes a track from Dischord Records' Beauty Pill (featuring Anti-Social Music's Jean Cook) which is their first release in three years; as well as works from composers Team Science Records (US) and Decor Records (UK).
Also check out new tour dates with Two Cow Garage and Stornoway.
9/26/10
Several intriguing pre-order packages are circulating for "Luck & Courage." Interpunk has a free patch-and-pin set with your order; Team Science has T-shirts and gorgeous silkscreened posters autographed by me and my sister Sophie who designed the record.
UK/EUers can get the disc with a bonus track at Decor Records, and the vinyl will be out in October (also with bonus track) on Sabot Productions.
9/23/10

Artwork by Ariana Nicolay.
It was a chilly week in March. "Fight Dirty" had finally come out. Guignol hit the road to play a punk house, a college, and a dive bar outside of Boston. We saw Chuck Schumer in a strip-mall bookstore. And we stopped off at U-Mass Lowell's venerable radio station WUML to play a live set on-air. And guess what? We played pretty good!
So for you, we offer "Guignol: Live on WUML" for exclusively digital download at guignol.bandcamp.com (where the rest of our catalog is also streaming). 8 tracks, 30 minutes, all with a nice spit-and-polish from Danny Shatzky at good ol' Vibromonk Studios. (More about Guignol at guignolband.com).
9/22/10
I recorded a version of "It's Alright, Ma (I'm Only Bleeding) [feat. Sxip Shirey]" for the awkwardly-titled Subterranean Homesick Blues: A Tribute to Bob Dylan's "Bringing It All Back Home", which will be out digitally October 5. Other artists on the comp include the Morning Benders, Peter Moren (of Peter Bjorn and John), Castanets, Asobi Seksu, Mirah, J. Tillman (Fleet Foxes), and Laura Viers. Pitchfork has all the info, as does the label Reimagine Music.
I also recently produced and did a string arrangement for an Emily Hope Price song called "Manek & Ilona" on the new Pearl and the Beard EP. Well, they've got it online and you can check it out at blackvesselep.com.
8/11/10
Paste Magazine has more about my new album, "Luck & Courage," including the cover and tracklisting:

Artwork by Sophie Nicolay.
1. Felix & Adelita
2. This Is Not A Pipe
3. Have Mercy
4. My Criminal Uncle
5. Z for Zachariah (feat. Emily Hope Price)
6. Job 35:10
7. James Ensor Redeemed
8. Anchorage (New Moon Baby)
9. The Last Words of Gene Autry
10. Luck & Courage
"It's who you leave behind, it's not who you save/That you'll be judged by."
In Mother Night, Kurt Vonnegut coined the term "a nation of two" to describe that stage of love in which a couple seems to be creating their own self-contained world, with its own language and culture. In Franz Nicolay's haunted and redemptive new album Luck & Courage (out October 12, on CD/Digital from Team Science Records and vinyl from Sabot Productions in the US; and Decor Records in the UK/EU), he expands the idea and writes the history of the rise and fall of one such country, one inhabited by the titular characters Felix & Adelita – in Latin and Spanish, luck & courage.
"They're untethered," Nicolay says of the protagonists. "She's a sometime bartender, he's been in the service, he's a little violent and she's a little distant; they don't really live in any one place – and they've accustomed themselves, at some point, to the idea that ultimately their lives are going to be their own responsibility, so that when they find themselves together, almost against their will, their nation of two is doomed before it even begins. They're so used to leaving things behind, they don't remember how to stay – a battle between the pull of domesticity and the habit of packing up and moving on. And so their story, and the story of their nation of two, becomes the story of a plague-ridden, Cormac McCarthyian country as its society collapses."
"It is not raining, my shoe is not untied/I have not been unhappy my whole life."
Nicolay's band on Luck & Courage is Brian Viglione (The Dresden Dolls) on drums, Yula Be'eri (World/Inferno Friendship Society) on bass and Maria Sonevytsky (The Debutante Hour) on piano. Other guests on the record include Mark Spencer (Son Volt) on pedal steel, trumpeter Ben Holmes, guitarist Jared Scott (Demander), Ken Thomson (Gutbucket) on saxophones; and featuring cellist Emily Hope Price (Pearl and the Beard), who co-writes and duets with Nicolay on "Z for Zachariah," a love song from a plague to its victims. Luck & Courage was made Brooklyn in two weeks in spring 2010, with producer Jim Keller (Willie Nelson, Franz Ferdinand).
"When you leave again, leave something of you with them."
8/10/10
The good people at Paste Magazine have kindly debuted the first track from my new record, which is called "Luck & Courage" and will be out 10/12/10 on Team Science Records (CD) and Sabot Productions (LP) in the US and Decor Records in the UK and Europe. The debut track is entitled "This Is Not A Pipe," and features Mark Spencer of Son Volt on pedal steel and Maria Sonevytsky of The Debutante Hour on vocals. It's inspired by passages from Nicole Krauss' novel "A History Of Love," (with the blessing of the author). Listen and download here.
5/3/10
As the heat comes back, I'm in the depths of banging out a new full-length with producer Jim Keller, along with friends like Brian Viglione (Dresden Dolls), Yula Be'eri, Ben Holmes, Jared Scott (Demander), Mark Spencer (Son Volt), Ken Thomson (Gutbucket), Emily Hope Price & Jeremy Styles (Pearl & The Beard), Maria Sonevytsky & Susan Hwang (The Debutante Hour) & more. Star-studded!
InDigest Magazine just published two of my stories, "Complicated Gardening Techniques" and "Little Hobbes in the Big Woods;" (you can find them here and here) as well as a dialogue with novelist Peter Bognanni, whose debut novel "The House of Tomorrow" is about Buckminster Fuller and punk rock. We gchatted here.
4/8/10
Guignol & Mischief Brew Fight Dirty is now available on CD at Interpunk.
"The Bushwick Book Club, Vol. 1" is now on sale too – a 58-song MP3 CD compilation of the first year, including songs by myself, Jeffrey Lewis, Toby Goodshank, Corn Mo, and more.
I'm working on a new record with producer Jim Keller (Franz Ferdinand, Willie Nelson, Mastodon) which should be out in the fall – meantime I took a summer job as a touring member of Against Me, so see you around at festivals.
2/4/10
Complicated Gardening Techniques, the first in a series of story collections I'll be releasing over the course of the year, is now available for pre-order: www.vol1brooklyn.com/shop
1/30/10
"Some times you miss your friends/but are perfectly OK with never seeing them again."
So, have we talked about Vox Inferne yet?
In 2005, I ran into a guy I knew from a semi-prominent nu-metal label, who'd had some luck with with a sideline in "Brechtian cabaret" and were sniffing about for more low-hanging fruit of the same breed. After a few stiff drinks, he mentioned that they'd had an idea about finding a sort of punk cabaret vocal ensemble.
"Like the Comedian Harmonists?" I said. (Who, by the way, were an a capella-and-piano vocal group in Weimar Germany, whose love of jazz eventually got them in hot water with the Nazis.)
"Yeah, exactly."
"Huh," I said, "That's funny, Hess, Terricloth, and I have always joked about starting a barbershop quartet."
"If you're serious, I'll get you $1500 to make a demo."
"Hot diggity!"
Three months and several wine-drenched pitch pipes later, we (the three of us plus Yula and ringers extraordinaire George Wright and Ray Bailey) didn't get to make a full record, but we got to keep the money and the recordings. So from our lips to god's ears, a Valentine's Day treat from us to you. "World/Inferno Presents: Vox Inferne" is a limited-edition (500) colored-vinyl 7″ featuring an a capella arrangement of the Inferno classic "Paul Robeson" as well as two never-before-heard songs: "The Devil Boys' Last Hurrah," a nostalgic but firm-hearted remembrance of a gang of doomed New Jersey ne'er-do-wells, and "Istanbul, Drowned Blue Shoes," a true-life tale of domestic revenge. Out on or around February 14 on Team Science Records. There, don't say we never did anything for you.
RIYL: Sacred Harp singing, the Ink Spots, the Comedian Harmonists, Chumbawamba's "English Rebel Songs 1381-1984."
1/26/10
A friend of mine, cellist and singer Emily Hope Price (also of Pearl & the Beard) is doing a project where she writes and records a song every day for a year. We collaborated on one yesterday, a love song from a plague to its victim: "Z for Zacharia"
1/20/10
You should know: I've left The Hold Steady. I told the band I'd be leaving in early September, played my last show with them in Minneapolis around Thanksgiving, and dotted the t's and crossed the i's this week. Five years seemed like a nice round number. Thanks to everyone who was a part of the experience, especially the Unified Scene, who are nice folks. I'll see you all soon in any case.
In the meantime: My story collection Complicated Gardening Techniques is out next month, "Guignol & Mischief Brew Fighty Dirty" is out now, as is my EP "St. Sebastian of the Short Stage; and I'm producing a record from Brooklyn's The Debutante Hour. EDIT: And a Valentine's Day 7″ release of the Comedian Harmonists-inspired acapella project "World/Inferno Presents: Vox Inferne." See below for more.
1/19/10
With the help of tubaist Joe Exley and drummer Vin Scialla, I did a soundtrack for a short documentary about the NYC burlesque performer Jo Boobs: "Jo Boobs Teaches The Va-Va-Voom"
Also did a mixtape for Fishbowl Mixtape Blog: American Wheeze: 30+1 Accordion Classics
1/12/10
"Guignol & Mischief Brew Fight Dirty" is finally available…on cassette (!) and digital download (the cassette comes with a download coupon, so you don't have to get both), here: The Cottage Records
I've never had a record out on cassette before. Feels kinda funny.
1/7/10
Before we dispense with 2009, let me point out that several – even many – people though "Major General" was one of the best albums of 2009, and even "one of the best side-project albums ever made," "#76 Album of the Decade," and "'Quiet Where I Lie' [one of] 200 Greatest Songs of the New Millenium (So Far)." Who? St. Sebastian of the Short Stage; and my debut as a "published author," a collection of stories called Complicated Gardening Techniques. Thus, the respective scoops, lowdowns, and some previews.
*** 1) THE CD: Guignol & Mischief Brew Fight Dirty ***
Artwork by Kana Philip
Guignol & Mischief Brew first collaborated on "A Liquor Never Brewed", a track from Mischief Brew's 2005 release Smash The Windows. Erik's Fistolo label released Guignol's sophomore EP Drink The Best Wine First the same year. Now, three years later, a long-planned full-length collaboration is coming to fruition: Guignol & Mischief Brew Fight Dirty is seven Mischief Brew songs with Guignol as backing band; six Guignol songs with Erik on guitar; a Django Reinhardt cover, and a barn-burning take on Iron Maiden's "Hallowed Be They Name" (with Slavic Soul Party's Ben Holmes on trumpet). THIS IS NOT A SPLIT! It's Guignol & Mischief Brew playing together as a five-piece band. It's apotheosis anthems for the carnies, the travellers, the gypsies, jazzmen, and lowlifes; singing Turkish-flavored reveries, odes to tax evasion, dirty tricks, and mob revolution; cumbia carols, sludge-metal reels, and a funeral march at a flooded bar.
(Photo by Konstantin Sergeyev)
Banged out at Vibromonk Studios with Danny Shatzky (Firewater, Balkan Beat Box, Gogol Bordello), Fight Dirty will appear on CD and clear vinyl soon, but why not have a listen now…
ROUND ONE:
1. The Tardy Barker
2. Off The Books
3. Gonzalez, The Explosive Chilean
4. Ahmet
6. Pete Merak
7. Appel Direct
8. Sugar Park Tavern Death Song
ROUND TWO:
9. Hallowed Be Thy Name
10. Create Destroy
12. Dirty Penny's Pogo
13. Mr. Crumb
14. The Elusive Higgs
15. When It Rains
16. The Barking Drunkards
See photos from the rehearsals and sessions for Fight Dirty here…
TOUR DATES!
Guignol & Mischief Brew will be playing songs from the new album as a 5-piece:
Dec. 16 – AS220, Providence RI
Dec. 17 – Shea Stadium, Bushwick, Brooklyn
Dec. 18 – Ottobar, Baltimore MD
Dec. 19 – Strange Matter, Richmond VA
Dec. 20 – The Barbary, Philadelphia, PA
*** 2) THE EP: Franz Nicolay St. Sebastian of the Short Stage ***
Artwork by Nicholas Gazin
1. New England (w/ The Dresden Dolls)MYSPACE.COM/FRANZNICOLAY
2. The Ballad of Hollis Wadsworth Mason, Jr.
3. When The War Came
4. I Just Want To Love
This is a new 4-song 10″ vinyl (w/ digital download coupon), on Team Science Records (Matt & Kim, Teenage Kicks, Papermoons). Pressed on clear vinyl, it will be released November 10, however PRE-ORDER NOW AVAILABLE. Includes:
– Another collaboration with the Dresden Dolls, a classic Jonathan Richman cover of regional pride.
– The best mariachi-disco tribute to a retired superhero yet recorded. Listen!: Franz Nicolay: "The Ballad of Hollis Wadsworth Mason, Jr."
– Artwork by VICE Magazine's Nicholas Gazin, a former accordion student of mine, includes a pullout poster-size insert:
– And an exclusive new short story, entitled "Paraska Mikhailivna Is A Witch," about dead livestock and bluegrass music in rural Ukraine.
(I might also point out that Team Science is offering a Franz Nicolay pin-and-corkscrew set, so you'll probably want one of those…)
Anyway, speaking of stories…
*** 3) THE BOOK: Franz Nicolay Complicated Gardening Techniques ***
My first collection of stories, Complicated Gardening Techniques (with apologies to Fred Armisen) will be published around January by Julius Singer Press, an independent imprint run by Jason Diamond, who also commands the excellent Vol. 1 and Friends With Benefits reading series (among many other projects). CGT will be the first in a series on three chapbooks we'll release this year, then anthologize in hardcover.
What kind of stories, you ask? Real things that happened to me and people I know, fake things that might have happened to people you know; loosely fictionalized and highly stylized with handy tips and pithy epigrams. Here's the title track for a taster:
COMPLICATED GARDENING TECHNIQUES
I want to tell you how to get the slugs off your salad. I mean, lettuce; lettuce, not salad. Well, it's salad later; it's proto-salad, the becoming-salad. I have slugs on mine. I started the lettuce early in the season; I built long, coffin-like wooden grow-boxes, with hinged plank covers, so as the weather warmed I could slowly tilt them and prop them open and give the unclenched green shoots their first gulp of chilly sun. Sometime in May you can fold up the boxes and lean them in the basement corner with the walking sticks and the croquet set, the pitchfork and your grandfather's iron hedge-clippers. But then the loam-rows are exposed, thrusting and proud-chested and sprouting adolescently, and they take their rightful place in the food chain.
It's not just my salad. I have a Bavarian ceramacist living in the basement and he grows such a flower garden: begonias, fuschia, phlox; with wild queen-anne's-lace and black-eyed susans permitted to overrun his colonials; and expansive, ambitious mint. He wears shorts in all weather, grey wool socks, hiking boots dried in cocoons of at least four kinds of mud. When I say "living in the basement," he sounds like a minotaur, or at least a house troll. If you saw him silhouetted against the flames of his backyard kiln, sleeping in shifts to keep the fire fed, you might take him for a streamlined demon. He makes speckled, salted hanging pots for the plants, he cuts leather shoestrings for his boots, and he fires terrifying sculptures of cantilevered clay: pristine tea-bowls emerging from craggy, unfinished cliffs dripping with the remains of their melted iron skeletons and seared by the smoke of starved flames sucking the clay for oxygen. He is the master of the domestic, and then the elemental.
I awoke last night to a light flickering through the bay window and across the ceiling; shrugged on a robe and shuffled through the flecked glass doors, onto the balcony. The monster had grown a floodlit third eye that flashed with great fierceness across the great and humble green sea of his flowers and my salad. The shaggy cyclops, hairy knees damp with dew and freckled black with soil, swung his headlamp back and forth, scanning the rows like a lighthouse scans the waves, or a prison watch-light the yard; protectively, maternally, and then violently – he raised his hand, and I saw that this midnight patroller had come armed with a sleek steel kitchen knife and a mission, to defend his floral charges against their mucoid maulers, individually, personally, and with a spirit of righteous vengeance. Bedding the underside of the outer leaf of a cabbage in the flat palm of his left hand; gently, and with great restraint, he touched the blade to the damp and veiny leaf-top, then drew it back. Two shrinking clumps of naked muscle slipped and fell the hand's-length to the ground.
I must have gasped a little, because the spotlight swung up and over the roof before settling just above my nose. "Go inside," he snapped. "Don't watch if you don't want to see." I stepped back and in, nested the doors, and wrapped a blanket around myself.
When I was six, I went on an overnight camping trip sponsored by the local nature conservancy. We canoed to a small island in the middle of the lake, sprouted tents, and gathered twigs for a campfire. It quickly became clear that the island had an infestation, a kind of curse: it was overrun by the fragile, suspended spider known as Daddy Longlegs. There were Daddy Longlegs in our sleeping bags, Daddy Longlegs in our oatmeal bowls, the cantilevered, gargantuan shadows of Daddy Longlegs flickering across our tent walls. Unlike many children, I didn't have an experimental, impersonal sadism toward animals, but for years afterwards I trapped Daddy Longlegs and methodically cut off each of their legs with a pair of scissors, watching the lentil body quiver and tremble on its stumps.
The most popular folk remedy for slugs in the vegetables is drowning pools of beer. A slug is a drunk, and loves yeast and malt and rum extract. You take red plastic cups, bury them to the hilt in the loam, and pour in a few inches of beer; make a kind of beer moat around the lettuce plants. The slug smells the beer, then falls in and drowns, or gets too drunk to get out, or one then the other. They did a study, if you believe such things, about what beers slugs like best: Like the undergraduates who did the research, slugs drink cheap malt liquor first, followed by Michelob, Bud, and Bud Light. The only thing they liked less than chablis was tap water. The slug is a creature of proletarian tastes. "Talk to the slugs," my father said. "Make them a deal: If you don't eat my lettuce, I won't drink your beer." But they were uncooperative or unwilling communicators, union negotiations broke down, and I was left with cups and cups of bloated, waterlogged flesh exuding halos of slime in warm lager. I emptied the hundreds of carcasses into dented tin buckets, hillocks of soggy almonds. When I hunted live slugs, I resisted the urge to release them into my neighbor's yard and ferried them in the passenger seat of the blue Mazda, five miles down the road to a pine forest. But a dead slug-mass makes fine compost; having fed on the lettuce, so too shall the lettuce feed.
There are Russians in the neighborhood, German Russians with complicated histories who fan out through the woods with long scissors and decapitate mushrooms at the base of the stalk. I tried hunting mushrooms myself for a while but all I ever found were the clean-sliced buds where the Russians had already been. Slugs and snails hate moss, they said. Soak 40 grams of moss in a liter of water, then empty the water into a bottle and spray it over your lettuce. The smell keeps them off, at least until it rains. Wormwood and artemisia work as well, but who has those handy? Plant watercress around the salad bed, it is sour and sharp and sweetens the soil but disgusts the slug and cuts its belly. It grows quickly, make a moat of watercress.
I have a son, Karl, a dedicated endurance hiker – 2000 miles of the Appalachian trail one summer, 1500 miles of the Pyrenees the next, with the sunken eyes of the dedicated renunciatory ascetic, a Tim Treadwell or Chris McCandless of the future, with lines and lines of Gothic German Biblical text etched across his shoulders like a man who's decided to dispense with the In The Penal Colony middleman and cut his crimes, judgment, and redemption into his own flesh. The slime is a matter all its own, it coats your hands and you can't wash it off. White vinegar cuts the slime, and next time, pluck them from the leaves with chopsticks, like a gourmand preparing a sushi plate.
It's a three-course meal, the strange hospitality extended to your mindlessly malicious guests: serve them beer and wine, feed them moss and cress; cleanse your palate with vinegar and offer them a bed: Like the Arab sheiks or Homeric monsters, then, you sate them, please them, welcome them, and kill them their sleep, blinded and cleaved. Let us go, then, and prepare a place for them: Make rough plank benches, just inches off the ground. Use the greyed wood from a dismantled shed or the rotted remains of a swingset left by now-grown children. We will allow the slugs one more night of plenty, then when the sun rises they will look for a shade in which to spend the day. Come morning, turn over the benches and expose the damp side, where the slugs have come like raw bats to roost. You may harvest.
**********************************************
8/12/09
I took over the airwaves at WNRN in Charlottesville, VA earlier this week – an hour-long mp3 of the results are here…
7/24/09
I wrote a long analysis of "late-style" Bob Dylan: "LOVE, DEATH & KNOCK-KNOCK JOKES: Adorno, Said, & Late Style in Dylan". If Christgau's the Dean of American Rock Critics, I'm the semiotics professor.
7/13/09
I wrote a career-retrospective feature on the Subhumans for Impose, on the occasion of the re-master and re-release of their six classic records. It's here.
7/2/09
Another new video! Our old friend and multimedia artist Scrapworm did a great film for "This World Is An Open Door". It also features Demander's Karen Correa, In Cadeo's Jared Scott, and me in a funny hat:

"Major General" comes out July 15 in Europe and the UK on Decor Records, with two bonus tracks – "The Black Rose Paladins" and "There Will Be Violins" (from the demos) – and I'll be supporting Chuck Prophet and Mark Eitzel on European tours this fall.
It is UNCUT's 4-star "Debut Album of the Month" in this month's issue ("exudes a suitably exuberant self-confidence…Few side projects have as much character as the witty and full-hearted 'Major General'); and gets three stars in Q ("Recasting the windswept folk artist as someone with piratical swagger, he comes over like Nick Cave leading an American Pogues, and every see-saw rhythm is shot through with a potent, whisky-drenched drama. In other words, the man's a ham, but a terrific one").
6/19/09
Another (probably premature) decade wrap-up piece at Spectrum Culture, about my favorite recent one-album wonders, Dogs Die In Hot Cars.
6/12/09
I wrote a piece about the best show I've seen this decade, about ex-Adverts singer TV Smith, here. Also one about the saddest song I know, "Ruth Marie" by Mark Kozelek, here.
6/9/09
I recorded an episode of TAPES podcast in Leeds last month, including an American Music Club cover, "Firefly". You can download it here, and see the related Vol. 3 here.
5/1/09
Frankfurt, Germany
Has it really been three years since I've been to Germany, this exacting, sterile, predictable country? Those old tours seem to belong to a different world (as, indeed, they do). The hotel is decorated like a sixteen-year-old girl's idea of sophistication, including a back-patio game room with chess and backgammon tables, poker chips, complimentary tumblers of Makers Mark and bottles of Evian; a giant-hand chair, embroidered throw-pillows, lime-shag and lace doilies; shades of sickly, pale, luminescent green, like a swamp in spring.
This edition of jetlag is a wild Beast. It's a block of raw, pulsing lead where brains should be, poisoning the groundwater; that alchemically mutates into a buzzing stream of language refreshingly unmodulated by conscious control, into which I am, briefly, permitted to dip my hand and drink. It's a stumbling, stuttering, just-palpable foreignness; wonderfully distorting, like wandering the majestic plastic castles at the bottom of an aquarium and only just perceiving the larger world beyond the glass.
My computer seems to share my affliction – capricious and overloaded, spitting proton-streams of data that we rush to capture and tame as we spin out toward an inevitable and unpredictable crash. Forward motion, forward motion, purposeless and relentless, until the sun sets.
4/30/09
Good ol' tour diaries, part 1, are at Punknews this time. Part 2 here.
4/10/09
Daytrotter is a fine podcast which brings artists to their studio in the deep Midwest to reinterpret their own and other songs (check out the Mountain Goats version of "Red River Valley"). Also they make nice illustrations. Anyway, here's a review, which I think they really nailed: "[S]ongs that float between the odes of men ready to make amends and men wanting to break things…ItÕs good to just be prepared for the next right and the next fire that will consume and burn up everything in its path." And four songs, downloadable, including a tack-piano version of "Dead Sailors" and, at long last, a studio recording of "Hi-Lili, Hi-Lo."
And now, a video! Debuting at Stereogum, but just for kicks, here as well; it stars and was directed by the inimitable Thomas Bayne (also of Adult Swim's "Venture Bros."). Susan Hwang took pictures at the shoot. Enjoy:
4/1/09
A friend asked for a few hundred words on tour food. Thus:
I'm a lifelong vegetarian. I mean, like, I've never had meat. My parents were back-to-nature types brought us up macrobiotic (that's vegan but more so). So "comfort food" for me consists of still-rather-exotic-in-middle-america-not-to-mention-overseas fare like tofu stir-fried in gomasio and red wine vinegar. This is far from the strangest thing about me, but there you go.
Now I'm not that old, either – 31, not that you asked – but enough that I can remember touring pre-cellphone and pre-Mapquest, a world of payphones, atlases, and, for the non-carnivore, of what we called "french-fry-itarians". Vegetarians went on tour and came back 20 pounds heavier after eating McDonald's fries twice a day for a month. I know, McD's fries weren't really veggie then. Don't bother me with details. The alternative was bringing a bowl and a spoon and making a salad from the Roy Rogers' fixings bar.
All of which leads me to my main point, a paean to the national expansion of the Subway sandwich franchise. I'm not naturally inclined to public corporate appreciation. But in these days of widespread vegan/veggie options I feel the need to give credit where due: the Veggie Delite, like a shining beacon in the far reaches of interstate Nebraska or Alabama, and sprouting like a particularly delicious strain of kudzu from about 2002 on. Once they threw in the toasters, much less the Veggie Patty, boy, they had my number. Shredded carrots? Spinach? Real avocado? These days, I'll even go so far as to go franchise even at home in New York, because let's be honest, where in NYC are you going to find a veggie burger with cheese for under five bucks? And it reminds me of the comforts of home, my real home, in the back of a smelly tour van.
2/6/09
I'm opening for the Pogues March 13 @ Roseland! It'll be with Major General. EDIT: Pictures from the show…
1/19/09
Second half of the tour diary is up at Hex Ed Journal.
1/22/09
First leg of the "Major General" tour is over, thanks to everyone who came out! Hex Ed is publishing my tour diary, you can find the first half here.
In February, I'll be guest-hosting and curating Small Beast Salon at The Delancey. Small Beast is a new music salon created by another international pianist/cabaret-iste, Paul Wallfisch (Firewater, Botanica). Says Paul: "In the intimate and elegant environment of the Delancey's main-floor back room, Small Beast will present an eclectic mix of the world's most creative performers and songwriters. The Beast aims to become the New York vortex of an ephemeral, international scene where artists and listeners alike can come together for a song, an evening, a residency, and all forms of creative experimentation. The Beast, while not at all a jam-night, will encourage spontaneous performance and artistic co-operation. Small Beast will also be a forum where artists accustomed to doing one thing might try another; where a small space becomes a welcome antidote to a bigger club or hall." I'll be taking over for Paul for three weeks while he's on tour, bringing artists like Gutbucket, Guignol, Emilyn Brodsky, Best of Bushwick Book Club, and more. More info here.
1/15/09
I wrote a short piece for Impose Magazine recently. They ask for 500 words on anything at all. Franz Says: Don't Be An Asshole While You're Alive, or, On Ambition & Immortality.
1/13/09
Happy "Major General" release day! It's fully available on iTunes, Amazon, Interpunk, at Fistolo, and more. Streaming in full for a week at AOL Spinner; also at Rhapsody.com and Last.fm. A great review at Aversion; and of the Philly show in the Philadelphia Inquirer. Not surprisingly, it's snowing in Buffalo.
12/15/08
THE VERRAZANO IS A BEAUTIFUL BRIDGE
Pray patience as I indulge a whim to describe the old practice space in the attic of the Northsix club. Delineated as cheaply as possible by wallboard, but dominated by a wall of raw brick, with a cloudy window uselessly monocled eight feet high off the south side and less than a foot from the facing wall. On the north side, a set of shelves overstuffed with misfit instruments: cheap guitars with mouse-trail one string trailing from the headstock, trumpet cases stuffed with xeroxed charts, my long-outdated keyboard, the first and only i'd ever bought, back in ninth grade, whose keys I'd bludgeoned into a piratic maw. The raw two-by-fours were draped with polyester roses on plastic vines. There were mismatched drum pieces, long-dumb amplifiers, a forlorn, enslaved and overworked PA long overdue for an undignified retirement. Half-formed lyrics sharpied on the the wall, and the track listing for a record that wouldn't be made for another four years, for one reason or another. Bristling drum kits in facing corners delineating territory. We quickly drove out any band who wasn't in the immediate family – Kid Casanova, for some years; then Nanuchka. In his own strange way Lucky, the guitarist. decorated the place, with a poster of a half-naked Amazon in an ermine bikini, brandishing a broadsword over a slain beast; and a two-foot lacquered wooden sculpture of a kissing couple. During the big Kent Avenue remodeling, I stole the signs for the intersection of North Sixth and Kent and installed them in the meaningless window. Hess' cigarette butts, ground into the floor. Endless, glassine lava fields of beheaded shiraz bottles drizzling maroon stains; rain forests of orphaned corks skittering into moldy corners.
At diurnal intervals talk would bubble up about climate control, and financial arrangements would be bandied about between the band and the Steinhausers, the brother/sister team who managed the place. At one point our polymath but underemployed friend Steve, a bearded and thickly-bespectacled Czech punk with what seemed to be all-encompassing expertise in the apparently-unrelated fields of higher mathematics, macroeconomics, and carpentry, was enlisted to plot a foil-lined exhaust pipe for an air conditioner that never, in the event, materialized. When he moved suddenly to Poland in pursuit of more formalized education, the project lost forward motion. And so five years went by, of fingerless gloves in the winter (Benji, the drummer, in a fit of masochistic rigor, brought a thermometer to practice and measured an even thirty-two degrees, which inched up to thirty-three after a song) and dripping, choking heat all summer. April and October were moderately liveable, a situation we dealt with by using those months, almost inerringly, to tour less hospitable climes.
But the roof! A breeze-swept hot-tar desert overlooking the East River, puddled with mosquito water, a squat mottled-glass gazebo of a skylight exposing the more desirable real estate within the building; urine-spattered corners; a two-story peek-hole into the comings and goings of the nascent street; an annual 4th-of-July party with a millionaire's view of the fireworks and a tennaire's grip of black plastic-sheathed Corona six-packs and clear plastic-sheathed cocaine. Where the couch came from I never knew but there it sat, year in and out, come snow, sleet, and summer showers, and I was not above spending a night on it in the warmer months of my homelessness; nor dragging the unclaimed, barren mattresses from the hall into the practice space in the colder months of same.
The hallway birthed a strange spontaneous, communal graffito; a years-long sprouting fractal of anonymously crafted crossword in which passing residents outduelled each other in contests of wit and trivia: "Beware the savage jaw" crossed at the ultimate "g" with "The Verrazano is a beautiful bridge;" and at the penultimate "a" with "More bands should quit". Around the corner you could catch a glimpse into the Steinhausers' office – two rooms, the farther a continuously-ringing phone; the nearer given over to an avalanche of never-opened 8×10 manila envelopes like leaves on a foreclosed lawn, the whole thing a cascading monument to the unnoticed hopes of thousands of hardcore bands, singer-songwriters, performance artists, noise acts; anyone who ever spent twenty hours in a weekend stuffing a glossy photograph and a CD-R into a bubble-pak envelope and casting it into the void: Here lay the parallel universe on the other side of that black hole, a lost world from just before Internet-based booking. Each envelope sixty-three cents, each stamp a dollar three and a forty-five minutes in line at the post office; each cd a buck at least, and in those days a burner a few hundred if you didn't have a fortunate job. Five cents a copy for the one-sheet. You might as well be staring at a whole Bohemia's-worth of credit-card debt, and none of it ever opened, through 'til the day the whole thing was gutted for dressing rooms in the new Bowery Ballroom xerox.
The ground floor had an anomalous storefront that sold custom lampshades, though it was never occupied but for a middle-aged woman daily gossiping, and unless there was extraordinary online demand for custom lampshades I am much mistaken if there wasn't other business being transacted. Down the street and towards the city buldings, where the road crumbled into the riverbank, you could shimmy and hopscotch at low tide over the wet rocks and around the bent chainlink, to sit where the rancid water squatted its plastic droppings; where the bums lit their fires and the old scarecrow Russian jumped into the surf each dawn in his loose, translucent briefs. At least one aftershow night, in a supernova frenzy of feeling, I filled my coat-pockets with empty beer bottles; wine bottles in the inside, breast pockets; a rattling and clanking Jacob Marley in alcoholic chains; ran to the dead-end, and fired them, volley upon volley, at the blank municipal walls, fling, smash, scream.
The final days of the club had the feeling of a logistically-challenged wake: the final, sold-out concert had to be cancelled due to a miscommunication with the outgoing landlord, who padlocked the front door and shut off the electricity. We moved out in near-darkness, by the prayerful light of votive candles on the concrete stairs that gave the whole thing the air of a medieval monastery's tower access. Then we gathered and circled the candles in the live room and held a proper Irish sendoff – they had, after all, ordered liquor supplies commensurate with the needs of a never-to-be rescheduled sellout. A small gathering, and not really a family – we were all on different sides, after all; Bob, Jeff and Debbie, the owners and operators; the Amazon bartendress; the Mexican janitors, the pro-wrestler bouncer in the black cowboy hat, the five-foot, three-hundred-pound bowling bowl of a greeter with a sideline in Queens-based rock-rap; we the bands, assuming, incorrectly, that it was all about us – but nodding acquaintances of a half-decade, which was at least worth a quiet note. Material witnesses to a petty crime or carnival.
It's a small story, endlessly repeated, in every room where anyone once sung or played a note, and rhetorical tears shed on the transience of bars are rhetoric or tears wholly wasted. But in all of those rooms, someone saw their first show and someone wrote their first song; all of them took heroic efforts to sustain even for a year; and virtually none will be remembered but by those handful and with exhilaration and embarrassment, like the bloody flush of a speeding ticket after your first heartbreak.
——–
THE DVD PLAYER ENCOUNTERED AN ERROR IT COULD NOT RECOVER FROM
I know just how it feels.
——
12/14/08
the first four days were spent pack-muling around london and the like, a sprawling blandness whose sheer vastness never fails to amaze, not after the natural-wonder fashion of a Sahara or a Niagara but an apple-V of chip shops and Ladbroke's that somehow takes two hours and four modes of transportation from one point to the next. or perhaps it only seems that way when hauling an accordion, a banjo, and a suitcase. such is the hermit-crab life, in vertigo-inducing buses and subway cars just barely too short to really stand up in. it'd be enough to make a grown man litter even if there were readily available public garbage receptacles.
but now two weeks in, it seems the sun went down a few sundays ago and never quite came up again, and not just because i saw the lady off again, this time to bucharest for a presentation at what sounds like a not-fully-conceived (if fully funded) academic conference. the royal we traded a throwback romp of floor-sleeping and third-of-six twenty-minute sets for the rather corporately regimented world of the bus tour, though regimented is perhaps not the most accurate description of a daily routine in which rising before noon is strongly disincentivized: if one has coffee and cereal, then one needs a bathroom in short order, and if one is parked at the day's venue, it won't be open; if one is still driving, then, without overdoing the pun, one is shit out of luck. if the crew is loading in and setting up the stage, well, best to stay out of their way. most british venues have a noise curfew – that is, you can't make noise until a certain hour, say 5pm, so preparations for sound check are leisurely at best. best to roll over and pull the curtain tighter. in any case, look out the window: britain in december has certainly been described by writers of more withering accuracy than myself. maybe they can detect certain distinguishing details of what might otherwise seem an endless, rain-specked purgatory that modulates between limited frequency of glum half-twilight around noon and soggy darkness by mid-afternoon.
all of which lends an indistinct but unshakeable fever-dream quality to the entire tour, in which we seem to awake just long enough for a ninety-minute show before stumbling back, hobbit-like in the dim and musky tunnels of the bus, into the hibernation which seems to be our primary objective. Our man-sized sensory-deprivation containers are stuffed with enough consumer electronics to theoretically amuse and distract, but in practice are as vestigial as televisions playing endless loops of "friday night lights" for cryogenically-suspended astronauts bound for pluto or some other cold, half-forgotten rock. i missed a whole day last week: fell asleep after manchester's show and didn't stir until 5pm the next day. on the logic of if not now, when?, i threw a jacket over my pajamas, picked at a curry, and went directly back to sleep until the next afternoon – nearly forty hours uninterrupted if unhealthy-feeling slumber.
thus the mind of a mid-tour musician: a vague and pervasive kvetchiness soothed by a bovine passivity. just tell me where to go and when to do something. until then i'll be on standby.
——
sometimes england is so damn…english. two nations separated by a common language, and all that. i passed a kebab store with a sign saying "Blimey! The country's gone chips barmy!" The venue guys were playing badminton in the club before soundcheck. with a net and everything.
there's a used bookstore next to the wedgwood rooms. a pound a book. it's like a drawing room from sixty years ago and a million miles away, a 20-degrees-off slice through the great books. dozens of editions of dickens, sure, but also thackeray. trollope. tons of conrad and london. adam bede. maupassant in french. many, many hardys. three generations ago's great books, with decades-old shopping lists from decades-gone exes marking the spot.
i did get a massive hunk of compiled libel labelled "the intimate sex lives of famous people". an alphabetical encyclopedia, vintage 1981. conveniently cross-indexed by proclivity. how could you not? (coincidentally, maupassant is also a frequent presence on these dirty shelves. syphilis, wouldn't you know.)
11/5/08
Finally! "Major General" will be out January 13, 2009, on the excellent Fistolo Records; with special guests including Brian Viglione, Yula Be'eri, Emilyn Brodsky, Peter Hess, Anthony Da Costa, and more. More info here. Preorders at INTERPUNK.
10/23/08
Kiev Borispol Airport: the deadpan, shushing gurgle of throat-clearing slavic and the curt bark of its reply; an insinuating mutter with momentary harshnesses like slick craggy rocks in a rushing stream. the wet-sandpaper or mild steel wool of brushed hebrew from the sloppy american hasids on their stopover from tel aviv expanding to fill the physical and psychic space of the economy class with waves of children, hatboxes, and body odor. the shovingly impersonal rudeness a facade of tooth-and-claw efficiency over a blank-eyed inertia.
new york-bound departures has its own gate, set off by glass and another set of security – my third and the first that seems serious about its job in the way in which americans have become accustomed, profiled in our own way for the curious attention given the moving target by the nonpartisan bystander. stamboul, baku, tashkent, kursk, the old silk road glamour made low by demystifying proximity and the increasing certainty that one would only find there the same six stories of worried and slumping concrete with a prayer-wheel of drying underwear. the cold-eyed women, dark, sculpted eyebrows and long serpentine necks, roosting atop calf-high crushed-leather stalks. the sidewalk-nests of rattish young men with short, tight mullets. KCEROKC. NOTARIYC. PECTOPAH.
crimea is built of a dirty, dark-yellow brick that looks like dry sea sponge. piles of it are everywhere: tossed through windows of half-built tatar squats, windows also shaped from the same urine-hued block, acres of it neatly stacked on dried-thatch lands next to the industrial highways as a proprietary hedge in the event the owner-to-be discovers the time or the money to stack the first room of the new shelter. it doesn't look insulating and the concrete mortar is sloppy, but with an aluminum sheet-roof and storm windows it can be thrown together quickly and anchor a claim.
the drive to ai-petri where the high cliffs over yalta face turkey is like flipping through the oages of an atlas. the moody orientalisms of the bakchisarai valley, all tatar pillows and vinous sunsets, grunts upwards through a low-slung and claustrophobic climb through a new england forest that wipe-fades into low, rolling montanan buttes, one topped by mushroom-puffed white geodesic domes of some weather observatory or military installation rooted like a west texas wind farm. the precipice is mottled with gold-rush construction in primary-color metal and the ubiquitous spongiform brick; industrious tatars hawking raw shaslik and russian bulldozers. two bactrian camels with humps like deflated bagpipes ferry children to the electronic buzz of digital zoom and should seem bedraggled but retain a kind of fairy-tale dignity.
a gold-leafed Lenin strapped in to a scaffolding like Laika.
7/22/08
The Dresden Dolls & Franz Nicolay version of Johnny Cash's "Ballad of a Teenage Queen" will come out on Anchorless Records' All Aboard: A Tribute To Johnny Cash on September 9 on CD and four colours of vinyl. Other artists include the Bouncing Souls, Chuck Ragan (Hot Water Music), the Gaslight Anthem, and Ben Nichols (Lucero); and it's a benefit for a breast cancer charity. More info here.
6/17/08
Extraordinarily, i opened my eyes and found i was only thirty or so inches from the ceiling. the extraordinary part was that i was in my own bed, a loft in a windowless portion of a concrete bloc in industrial brooklyn. redefinitions abound: i had thought all along i was a performer, but it turns out what i am primarily is a traveller, occasionally in public. i'm not a particularly engaged traveller, when i'm without a specific assignment or appointment. i'll scan the used-book store or have a veggie burger and a beer in the outdoor seat. you'd almost think i'd rather be at home.
i'm about to move, which is as good a time as any to describe my home of the last two years. strictly speaking, the concrete block is my neighbor, a recently-erected structure of breathtaking literalism in the service of form following function; it is nothing more or less than a square, windowless cube crouched toad-like over two loading entrances. otherwise, there's the chinatown bus parking area, the armored-car dispatch center, a tortilla factory, and a long-shuttered storefront neŽ "Mr. Mushroom". it's not a dangerous area so much as simply deserted. mine is the only residential building for blocks around, a story-and-a-half of misanthropes, obsessives, and post-grad artists, with a tar-papered roof off the second floor that could comfortably host a mid-sized refugee camp.
my room is approximately eight feet by ten feet. it was sequestered from a proper apartment by my landlords, a lesbian couple of my college acquaintance, with all the permanence of a couch-pillow fort. one was going away for a two-year mfa program, and they took on boarders for the duration. i have a loft bed with a borrowed futon mattress, a battered spinet, a garment rack for the suits, and a wall of used school lockers that serve as a closet/book storage. there's a small window about eight feet up the wall. any light is blocked by the loft, but that's a moot point really; the window only looks onto the hallway. a storage space with a bed, really, but it may have ended up costing me as much as i saved, since whenever i was home, i went out to eat or drink as often as possible to get some fresh air and sunlight.
—————
i have shaved my head. the bathroom at the phoenix in san francisco looked like a crime scene. opinions are backhanded. a novelty-goth of my acquaintance asked, "have you lost weight?" "not particularly." "maybe it's the hair." "how much would you have thought i'd lost?" "a lot, like fifty pounds." "motherfucker, how big did you think i was?" (ask the nme about that shit.) jack:"i can't tell whether you look more like a 20th-century fascist or a 19th-century anarchist." sandra: "you look even more terrifying than before." i'd better, i feel like a neutered goat.
anyway, i'm moving to jersey city for a while when i get back from tour, back in with the old fire-breathing circus friend while his thai wife is in switzerland. it all sounds like a synopsis of a rejected tom waits song.
6/4/08
what i did on my winter vacation:
life would indeed be a treat if every year meant touring from april to november and recording from december through march. can we arrange for all the musicians to be on this schedule? then we can tour when it's nice out and hole up and make records when it's not. anti-social music, the hold steady, emilyn brodsky, the loved ones, the 241ers, the star fucking hipsters, jennifer o'connor, the max levine ensemble, the living end…let's all promise to write a book someday, ok?
and then go travelling. the inferno tour from san francisco to austin and beyond. mr. brad logan for a floor to sleep on, mr. biafra in sf, mr. john brannon with fucked up (and those raw food candy bars, whatever they're called), mr. webley and the slits on the same stage, ms. brodsky joining me for busking, a dozen bands that sounded just like choking victim, airport security in austin that made me throw out a sleeping bag that's seen me through some lean years.
through extraordinary kindnesses of praiseworthy people, i spent time in howard's place in najac, france; with road trips to lourdes and the dali museum in girona. you may never know the chagrin of realising you are that guy with the handlebar moustache at the dali museum. however, i am pleased to share that at lourdes, you may purchase a virgin mary barometer, who changes from pink to blue as the humidity drops, and a pen with the liquid bit so the maria can drop slowly into the grotto. the pen, however, does not write.
i went to ukraine, the borderland, the breadbasket of the east, fruit of taras shevchenko's loins or something approximate. the hold steady got me to london, claire and dexter got me through an extra weekend, the camden barfly got me a 30-minute set, a bottle of wine, and fifty extra pounds, which got me a new ryanair ticket (w!zzair, my revenge shall be swift, brutal, and delayed) after a night sleeping under the departures sign at stansted only to find i'd booked myself to fly the day previous, which eventually got me to rzeszow, poland; to negotiate a swift train to przemsyl (i now understand why the czechs and poles chose wisconsin, the scenery is identical), to negotiate a slow, overnight, 17-hour soviet-era sleeper car to kiev. my bunkmate oleg was helpful when the border guards were unamused by my beginner's ukrainian and barely-extant polish. success was mine, though, and i found maria in kiev, jumped in the dnieper, was gifted a few joints when she asked for cigarettes at gogolfest, vowed to get dakha brakha on a dresden dolls tour, discovered that georgian food was worth any price, didn't sleep on the train to l'viv or on an epic night of vodka toasts with the kurbas theatre folks (who put on the best performance of "symposium" i never understood a word of) or when i got my first proper marriage proposal, or on the bus to bukhovina, or drinking milk straight from the cow with the hutsul musicians, or negotiating cab fare to the polish border from "jerry, for americans" (for the record, "jerry", ya rozumiyo jaroslaw). in case this comes up for anyone else, the recommendation is, don't take public transport across the ukrainian-polish border: since everyone is presumed to be smuggling things into the EU, the customs stops take hours. we took this advice and took the pedestrian crossing. there is about a quarter-mile between the ukrainian exit border and the polish entrance border, a no-man's-land with duty-free liquor and a strong zloty vis-a-vis the hryvnia. result? a sunday-night stream of drunken border-pole cheap-booze regulars, elbowing, shoving, yelling, annoyed that two american backpacker accordionists were clogging up the works. przemsyl is a lovely city and has a museum of both pipes (the kind you smoke) and bells (the kind you ring) that someday i will actually get to see.
my ukrainian language skills, still limited, go on my list of summer tour projects alongside the banjo, that online business course so i'm not such a fool about money anymore, and the busking in (most) every city. see you there.
3/7/08
A friend recently identified los angeles as "the r.
kelly of cities. It's fucked up and totally nuts, but
on such a large-scale and committed way that you just have to accept and even admire it." I went looking for Durante's star, which, in a pleasing slice of cultural confluence, is near the corner of Hollywood and Vine. It's no small hike from the Knit, but I'm committed. Sadly, almost the whole of the 1600 block of Vine is levelled for construction, demapping both of the great Durante's stars.
2/4/08
I like making records. I like it so much I'd do it every day if I could. All day. And well into the night. We start mixing the Hold Steady record today. I'm tracking a solo record in two weeks, as soon as THS is done, with Brian Viglione (Dresden Dolls), Yula Be'eri (Nanuchka, ex-Inferno), and Jared Scott (Demander) as Major General. We're doing it out at Water Music in Hoboken. But before we do, while we have such an excellent band together, we're doing a show February 19 at Grand Central. It's a soon-to-be-disappeared all ages DIY venue from the people who brought you Death By Audio and the Silent Barn. I haven't fronted a band in nine years, and who knows when it'll happen again?
Speaking of the Dresden Dolls. The formidable David Bilmas asked me to submit a track to his Jonathan Richman tribute. I figured I'd do "New England", as a good New Hampshire boy. Figured hey, I should get some Boston people in on it, make it a local-pride thing. Amanda was into it. Comes this weekend, she says, "Hey, Brian's in town too, how about he comes and plays?" It was so much fun we did a Johnny Cash cover too; that'll be on a different comp in due time. I think we might have jinxed the hometown football team though, with all that "Spirit of America" and "Live Free or Die" talk. Sorry guys.
There's that song auction coming up too. Would it be wrong to put the first sentence of this in every press release I ever write again, ever? Would it?
The beard is coming in proper, thanks for asking.
11/8/07
It's business time…
For news, show announcements, inducements and entreaties, I have hereteofore had a ramshackle monthly hotmail bulletin. no longer. hotmail is an ass. to find out where i am in the world and with what band, why not join the mailing list?: franznicolaylist-subscribe@googlegroups.com
For Franz solo shows, announcements, and brand-new tracks: MYSPACE.COM/FRANZNICOLAY. The highlight here is "Jeff Penalty", the track I recorded at Don Fury's, with Demander charitably and ably playing the role of "the band". A true-life tale of opening for the reunited, Jello-less Dead Kennedys a few years ago, which will be available soon as the B-side of a split 7″ with Mischief Brew.
Also! I've been demoing some songs toward an upcoming release, and in the meantime, if you're interested or curious, I'm making them available as "The Black Rose Paladins (Demos 2007)". Danger, solo demos! Approach with caution! Included are "Dead Sailors" and "Note On A Subway Wall", lyrics by World/Inferno's Jack Terricloth, refugees from only-ever-theoretical "Jack & Franz Sing Sad Songs of Love" collection.
I'll leave the store here and on the myspace until I find a better place for it. 99 cents each or $7.99 for all 12. Plus I'm making a limited run of 50 numbered, handmade physical copies available at shows (that's December 9 at Mercury Lounge, for all you slackers).
11/6/07
it was exceedingly strange to go to bed in frigid san
francisco, in a scarf and gloves, and stumble out into
sunny, warm los angeles staring down the barrel of
some damn fine huevos rancheros. not that i'm
complaining. i got some shiny new patent leather
shoes, the fonda theater has a classily faded
cerulean-and-maroon with gold leaf color scheme, and i
don't recognize any of the names on the hollywood
boulevard stars under the marquee.
by san diego i'd had three plates of huevos rancheros in thirty-six hours.
11/4/07
pulled over in belgrade, montana, at Sir Scott's Sports Oasis, Home of the Garbage Burger, on the occasion of a bathroom emergency. it is a rare joy to roll out of bed at 3pm, in front of a 4-regular bar in mid-afternoon suddenly confronted by 5 fellows in hospital scrubs, slippers, and wool hats asking for jager shots and bud bottles as an excuse to use the facilities. happy to brighten your day, folks.
speaking of time, i will say this has been a confusing tour, circadian-wise. notwithstanding i'm crawling in my sensory-deprivation bunk at 4am or so and rolling out ten-ish hours later for breakfast and a shower right before (afternoon) soundcheck, now we're hauling 14-hour days across the upper plains region and smashing through time zones. not to mention the ever-elusive daylight-savings barrier. the bus clock, computers, and cellphones all disagree. i predict the next bar stop: "excuse me, ma'am, can you tell us what time it is?"
the previous occupant of our tour bus was american idol longhair bo bice. our driver is a sturgis-bandanaed, mustachioed gnome named david, who was wearing an Eric Johnson "Ah Via Musicum" tour shirt when we met. he's been calling me "Harvey"; i can't tell whether it's a joke or whether he thinks that's my name. or maybe i do, in fact, resemble an invisible rabbit.
(n.b. turns out he thought it was "Javier", and was calling me Javy.)
11/3/07
i just passed something called the north dakota cowboy museum. it's 3:30 pm, i crawled out of my bunk in hospital scrub pants and the fuzzy slippers i made a special trip to buy at target yesterday in minneapolis. lost in translation is on and it goes rather well with a microwaved spinach-feta pocket, a corona, and a isolation pod barreling toward billings at 80 per. a little rock and roll domesticity is never amiss in this corner.
Missed the Inferno Halloween for the first time in eight years, but The Banditos recorded Halloween in Chicago for an upcoming live record. And in the most exciting news for me, I'm playing a solo show December 9 at Mercury Lounge supporting Danbert Nobacon, singer of the legendary Chumbawamba. Mischief Brew will be there too. Come!
10/4/07
Why is it that coming home is always so much busier than tour? Ah, the multitude of activities! Quick update: Played on the Star Fucking Hipsters & Loved Ones records, of which at least the latter is for Fat Wreck; went on tour with World/Inferno again (the new record "Addicted to Bad Ideas" is now available everywhere) and the Subhumans (playing accordion on "Work-Rest-Play-Die" again was fun but I wish they'd have given me a heads-up first); appeared as a panelist (on the future of physical retail?) at the Future of Music Coalition's annual Policy Summit.
Also I'm ramping up with my solo stuff. There are two shows coming up, one in Brooklyn and one in South Philly. I've been demoing for a record. And I'll be recording one song, with Demander kind enough to fill out the band, at Don Fury's for an upcoming split 7″ with…well, soon enough for that.
And Hold Steady writing continues apace. More soon…
8/29/07
Bosnia-Herzegovina has two separate airlines, Air Bosna and BH Airlines. Seems excessive…
The hellish travel, in the end, was fully worth it to see the Stooges and, pleasant surprise, Kultur Shock. As Craig said about the Stooges, "This is what rock and roll sounds like." saw Iggy in the airport the next day rocking a vacationing-dad look: glasses, sandals, polo shirt, plaid shorts, knee braces.
8/27/07
The birthday odyssey: A play-by-play…
on the occasion of my thirtieth birthday i have celebrated by, much like every other night, playing a rock show and getting loaded. stick with what you know, right? and, now, getting up at 7:30am to board something called WizAir to zagreb, so if i fall out of the sky somewhere over Ljubljana tell the world i was once beautiful. the twenties were a hell of a lot of fun but i wouldn't have them over for a million dollars.
…did I say WizAir? I'm sorry, that should be W!zzAir, exclamation point definitely intended, fuschia planes not excluded but also not airborne. to the tune of a ten-hour engine-problem delay, so i'll spend my thirtieth drinking bloody marys and mojitos in a c-list airport north of london. luton rifles, luton rifles…
it all seems appropriate. for my twenty-first, i was on a family vacation in montana, on a day trip to yellowstone, and ended up in a dry town on the montana border eating a veggie burger with a french fry stuck into the bun like a candle.
a fun game for the truly rich and bored would be go to the airport and get a ticket for the first departure city you don't recognize. Dalaman? Faro? Katowice? Reus? Bourgas? Alicante? The W!zzAir board reads like a Kusturica shooting schedule. You can't trust these short-hop airlines anyway. RyanAir? Thompson Jet? EasyJet? I don't want airlines with a first name. Countries only. You need to have some accountability. Something goes wrong with Croatian Airlines, you know to call Zagreb. There's no Ryan embassy. "Hey Ryan, some guys are looking for you. And they're pissed."
Joke's on me, I am going to Ljubljana. Eventually. At 10pm I'm still sitting in the plane, while a member of a Russian rugby team who got too drunk to get on the plane is slapped around, hard, by his elderly coach and his bags are pulled off the plane. I don't speak Russian but "What the fuck is wrong with you?" is universal. So to Slovenia, with a connection to a bus across the border. The rugby players have commandeered the back of the bus, the rockers in front, we've got a bottle of Jameson; they've got Right Said Fred on somebody's phone. it's like sharing a bus with 15 Rocco Siffreddis. let the best men win. most memorable birthday ever. how often do you get on a plane and end up in the wrong country? but it's a full moon over slovenia and the Hip-Hop rest stops (really!) are shining beacons. Every day an adventure.
8/23/07
as i wander the aisles of a roadside marks & spencer, bemoaning the omnipresence of accursd mayo, that precedent clause pops into my head, in regards the search for a decent sandwich in this gourmet-forsaken country. i fell asleep on the ferry again yesterday (n.b. in my new life as a professional rock-and-roller, i am seeing far more of 5am as a time to wake up than a time to go to bed. i've been duped.), was smacked by a porter, played human frogger in lieu of an underpass; and spent an hour peering through the portcullis, roaming the grassy ramparts, and negotiating the moat of the 900-year-old carlisle castle (where it seems mary queen of scots was once imprisoned) with a russet tour manager named jess. i never stop getting a small kick out of staying at hotels with names like "the crown & mitre".
"tomorrow is going to suck. and the problem with tomorrow is, it always turns into today." – mcquiston
and so it was; a 7am wakeup call to drive eight hours to london, do a BBC radio interview, drive across town to tape an acoustic session for xm radio (including a cover of "dance music" which, in re: the accordion part, it amuses me to think of as "cajun dance music" – if only the recently-hyped band followed truth in advertising), then back in the van for a four-hour drive to leeds for the festival tomorrow. my reading light has inevitably died and thank god i downloaded all that stuff off archive.org or i'd throw a giant boredom fit. tonight montaigne is supplying surprisingly engaging diversion – like with melville, it always comes as a slight shock when canonic figures from the past turn out to be sympathetic, even fun, certainly recognizable as humans who might once have lived and you could have a drink with – though i still can't quite acclimate to reading books on a computer screen.
well, as always, it beats working, and a hallucinatory sleep-deprivation is sometimes interesting on its own terms. howard brought, in addition to more wine and bottles of 12-year-aged Jameson's than even this school of fish could swallow, another jeffrey bernard collection which i will make a point of enjoying in bite-size morsels this time instead of in one exhausting gulp. a shot or two of scotch is bracing and enlivening, twenty in a row less so.
8/22/07
Out here in the land of the broad majestic Shannon they're still gamely doubling the street signs in Gaelic. A girl in green velvet heels who won tickets to our show without having the foggiest idea who we were orders a vodka straight, adds Malibu rum from a fifth in her purse, nags Bobby to top it off with Jameson's, and falls over. No thank you. I will take that spinach and ricotta tortellini for dinner and "pear and cookie gateau" with Irish coffee for dessert, though. in belfast, where the dominant form of sidewalk life is sullen young men walking in pairs, and my new track-suit-top-plus-flat-cap look puts me smack in the mainstream. finally!
8/19/07
We opened for the Rolling Stones last night. It was the biggest show I've ever played but didn't feel like it, mostly because of the polite but unenthusiastic crowd (well, they did have other priorities, I suppose). The capacity at Slane Castle, a squat, squarish, easy-to-miss affair on a hill, is about 85,000, and while I don't know it was sold out, it was pretty close. It was dank and spitting rain all night, the keyboard was slick with water and I wished I'd had the accordion so I'd have something to play just in case the keys shorted out. The constant coming and going of helicopters made the whole scene feel a little "Apocalypse Now".
Since you're wondering, I did not get to meet the Stones, nor did we get to watch the show from the stage or any special vantage point. They let us into the "Golden Circle", which was the muddy area more or less in front of the stage, but far enough that the band looked like Ken-sized figurines.
In regards their show: Thank god for Charlie Watts. He is still holding it down solidly and with not a touch of flash. Keith Richards is barely playing. It's little commented upon that he is not actually the lead guitarist. Ronnie Wood handles the solos and sounds fine, and on the rare occasion that Keith took one it was largely a single repeated figure. He had a sozzled grin and took the sort of half-hearted swipes at his guitar I recognized from other too-loaded-to-play figures I have known and loved. Hm.
(While we were setting up, one of the Stones' roadies came up to another and said, "The boys have arrived…they're in very high spirits." Couldn't tell if that meant they were loaded or whether it was sarcastic, given that this was the last show of their tour.)
But an admirably simple stage show. About two-thirds of the way through, the band gathers on a small central portion of the stage, which glides into the middle of the crowd. Thus when the giant inflatable lips are half-heartedly unveiled back on the main stage, now more or less in darkness, the crowd's attention is focused a quarter-mile away, and the half-inflated lips shamefacedly retreat after one song, flapping a bit in the wind. Mick switched a light-blue three-quarter length leather coat for a red one. And that, apart from a bit of flame in the turrets of the stage during "Sympathy for the Devil", was largely that.
Also I couldn't help noticing that poor Darryl Jones doesn't get any Jumbotron time except by accident. Do you think this is an actual policy in Stonesland?
As for me, I drank two bottles of wine, manfully struggled to avoid vomiting on the ride back to Dublin, ill-advisedly answered some emails and gratefully passed out.
——————–
The show at Barbes was a great deal of fun. I think I'll do more of them. If you're wondering what it is I'm up to on these things, try this blurb on for size: "days of wine and roses, full-throated songs and stories shamelessly strident, stentorian and more than a little sentimental, pitched somewhere between Mark Eitzel and Al Jolson, with a pit stop at Gene Pitney." And check out page two of this week's Onion.
8/2/07
somewhere in western pennsylvania, near exit 235 or thereabouts, there is a Love truckstop with an Arby's attached, and in it sits a man, not so young, early thirties perhaps, with a battered Guinness baseball cap and a look of slack-jawed focus. he has brought and set up a desktop gaming console and a standalone 17-inch monitor, a half-dozen cables connecting, and there he sits, headphones on, in an Arby's booth, with no Arby's food or food remains, grimly playing a driving game.
all i ever knew of ashtabula was "you're gonna make me lonesome", and all i ever remembered of youngstown was inferno playing there to the bartender after a packed bane show let out and the smoke machine residue cleared. i guess i can now add to that trying to find a hotel when everything for miles around was packed by the combination of a dog show and the Pony League softball national tournament. much tailgating outside rvs almost as big as their owners. parked like a hulking blacked-out UFO in the midst of all this is an adult superstore called club 76, offering everything from "skill games" to something called a "body shampoo" that you can get at the "club 76 spa", open 24 hours. in a rather endearing detail, i'm told that since the bar is so deep (to give the girls room to do whatever it is they do on the bar), the old lady bartender delivers your beers and dumps the ashtrays with a grabber. you know, like the deli guys use to restock the Charmin on the top shelf.
8/1/07
"Movin' right along, foot-loose and fancy free. You're ready for the big time, is it ready for me?" – Muppets
I wrote a piece for Blender for their feature on favorite records that get no respect. It's here in context, here unedited:
The Carpenters – The Singles 1969-81
When I tell people that I'm mostly into really depressing, emotional, and sentimental music, they get the wrong idea. "Oh, so, like Elliott Smith and Leonard Cohen?" No, not simply bummed. I'm talking about monumentally hopeless. Shamelessly needy. Orchestral cathedrals to self-pity: American Music Club, Red House Painters, Walker Brothers. You're not really wallowing in it until you've got a string section, full-throated operatic vocals, and the kind of lyrics a seventh-grader would be embarrassed to scribble in a locked diary.
And no-one wears their naked neediness and colossal co-dependency on their sleeves like the Carpenters. "I Need To Be In Love". "I Won't Last A Day Without You". Why do they keep hurting each other? They long to be close to you. All they got from love was a love song. When it's gone, it's just gone. But they just fall in love again.
I could make the point by simply reprinting the truly terrifying "Goodbye To Love": "I'll say goodbye to love. There are no tomorrows for this heart of mine. Time and time again the chance for love has passed me by, and all I know of love is how to live without it. So I've made my mind up I will live my life alone. Though it's not the easy way, I guess I've always known I'd say goodbye to love." Flow, my tears!
Even disqualifying covers like the devastating, sui generis elegy of groupie abandonment "Superstar" and the truly batty "Calling Occupants of Interplanetary Craft", it's a devastating (and often harmonically surprising) catalog almost smothered by the worst kind of coke-thinned studio drums and milquetoast string arrangements, waiting for a Neil Hannon or Jens Lekman to bite.
About ten years ago, I found Richard Carpenter's only solo record, "Pianist-Arranger-Composer-Conductor" for sixty-seven cents at Sounds in New York, which plays like a demo reel for someone looking to score some movie or ad work. I'd be surprised if he needed the cash and it'd be a shame if he needed the job. Without his sister's pathology as a foil, it's simply easy listening with a few hey-what's-that chord changes. Somebody's gonna have to pull a Costello/Bacharach on him real soon. Hands up, who's in?
7/20/07
Two very nice things from Q magazine, the fine British publication. In the July issue, The Hold Steady is #8 in their 10 Most Exciting Bands In The World Right Now: "The Hold Steady are the best live band on the planet, no contest." And online, they've been kind enough to choose me for an ongoing "Heroes of Q" feature. I won't let you down, boys.
"Which is the right life? The simple life or the night life?" – Cole Porter
In lieu of owning a digital camera, or a camera of any tangible kind, I've been keeping a bit of a travel diary full of uninformed opinions and snap judgments. Anyone mind if I share? All capitalization [sic]. I know, I know…
7/15/07
guilfest was…family-friendly. heavy after-work crowd. i'm not quite ready for state fairs yet in my career. liv tyler was there, weirdly, with supergrass. latitude had tripod bugs, backstage ping-pong, more movie people (ian hart and james franco), don letts, paul simonon, girls on their boyfriends' shoulders, a giant banner that said "put me in the chillout tent". two more money-burning days in london, then home again, home again, jiggety-jig.
In other business, the new World/Inferno is available for preorder! "Addicted To Bad Ideas: Peter Lorre's Twentieth Century" is available on Chunksaah records August 31.
And, might I add, the Harry Potter seal of approval: "The best band for me this year, far and away, is the Hold Steady." – Daniel Radcliffe. The video interview is here.
Never thought it would come to this, but here's the claymation.
I saw three bands I particularly enjoyed on this past tour. They were
kristiansand: seagulls, sailboats, shipping cartons, a statue of a bearded captain, heated bathroom floors, bloodshot eyes.
flying into stockholm: tall thin trees, little lakes, puddles really, but you can see the blue sky and clouds reflected in all of them as we fly by. where norway was rural to the point of seeming half-populated – 4.5 million people in a country with a 2500k coastline, enough that if you turned it upside down it'd reach to rome – sweden is industrial, corporate; car dealerships and stucco apartment buildings with chimneys and gables and a kind of two-tiered roof for which there must be some very particular architectural term. once again i hadn't really slept, so while folks went into town to get drunk and celebrate tad's 34th birthday, i conked out for a while and then set up the recording gear and went for it. now two days later we've got 14 new songs demoed. naturally i was so worked up about it i couldn't sleep last night either. and so to brussels.
get this: asleep at 4am. up at 5 and on the plane at 7:30. bought "never let me go" at the airport since i finished the eddie cantor memoirs and rustun's still got the w.c. fields. unfortunately i killed it on the flight. no use sleeping, of course – got to brussels at 11:30, to the fest at 12:30, drove literally right to the stage and on at 1:45. professional!
talk about a well-run operation. they'd basically built a small city, including promenades, showers, and cafes, backstage. there was a small french dr. feelgood who gave me a B-12 shot in my ass and a masseuse upon whose table i fell asleep. so it goes. sat onstage for amy winehouse's set. what a voice, but she sure doesn't look healthy. doesn't consume much except whiskey cokes from the look of it. plus she's got a voice to die for but doesn't do any of the work onstage. she could've whipped those 40k into a frenzy (sharon jones would've, that's for damn sure) but instead got polite, attentive applause for a series of midtempo jams. ah well. her fashion sense is unstoppable. now to drive to amsterdam, sleep, play tomorrow, then fly to london for a marathon day. halfway through the europe tour already. coins of many nations weighing down my pockets. astaire and rogers on the telly. they can't take that away from me…
it feels like a week since we got to london. there was the early-morn flight from amsterdam. the night before, i'd purchased some salvia divinorum from the "smartshop" ("when nature calls" – perhaps lost in translation) and lovingly prepared my nest for an intense ten-minute trip about which i'd heard so much. "light it hot and draw hard," the alarmingly fit man at the store instructed, "hold it for two minutes". i had four doses' worth. (the instructions that came with also said that for more hallucinogenic effect one could hold the leafy mess under one's tongue.)
nothing.
waited a few minutes.
this shit doesn't work, let me try some more (the greatest drug fallacy).
nothing.
damn!
in a cranky fury, i shoved the rest in my mouth. nope.
ah hell. i ate the entire chocolate weed muffin ("do you know the muffin man?") and went to bed. not even any interesting dreams, just half-baked sleep.
we were up at eight for the flight to london, which turned out to include inxs and their crew. the four original band members are well-tanned, relaxed looking pros in sunglasses, but their new singer looks like a mess: black knit cap, wraparound fly glasses, black denim jacket, smoking and wobbling through security, like a parody of a rock star. i end up next to their guitar tech, a pleasant-enough fellow who'd been with them for six or seven years (after a stint with savage garden). they've been on the road since september 2005 and are on the way to new york. pleasantries are exchanged about the respective bands. what do i play? piano. "yeah, i thought you looked like a keyboard player, but i didn't want to insult you."
i let it slide. so how's that reality show singer holding up?
"well, there were some rough spots. but he's adjusted pretty well."
as if on cue, he stumbles down the aisle mumbling something about looking for the smoking lounge. it's on the left, through the time machine to 1972.
as we disembark, their road manager strips him of his backpack, as he's weaving into both sides of the exit hallway, and frogmarches him to their transfer. it's 11am.
and so to the kwest hotel in shepherd's bush. this is a "modern" hotel interior-decorated to within an inch of its life, to the point of making it difficult to for example, sit properly at the hotel bar – there's no indentation for the knees, it would ruin the line i suppose. but let nothing stand between rockers and their bar, an awkward sidesaddle will have to do.
the empire is a lovely four-layer cake. the steers, opening band for the next week, are young, eager, and styled. but first we've got to be ferried over to the uncut mag tenth anniversary party. so get this – the party's at 7. we play a half-hour set at 7:30. our set time at the empire is 9, and it's a 45-minute ride. and there's photo shoots and halloos from the editor of NME and allan jones, the hogwartsian editor of uncut and, it seems, local industry legend.
so we roll back to the club at about 9:05 and bust through the stage door – whoops, right on stage in front of 2000 people. hey, what are you guys doing here?
the hotel bar afterwards is a schmoozy scene. i guess any hotel or short-hop plane ride in europe in the summer is pretty band-heavy, but this is ridiculous. interpol (and hurley, the teddy bear of a sound guy from brownies who's been out with them for years). little jack from the greenhornes and raconteurs, a lovely fellow with coke-bottle glasses. mr. steve strange, who turns out to have been the drummer for the metal band fastway, also notable as the career-kickoff of flogging molly vocalist dave king. eugene and the fiddler from gogol bordello, in town to play with madonna at wembley for the live earth show on saturday. jesus christ already. bright eyes are coming in tomorrow for two nights. black rebel motorcycle club. is this the scene?
but the next day is off, so the tube to victoria cross and rail to brighton to meet inferno. (against me was playing the 100 club, but i figured, plenty of time in the past and future to get drunk with them.) brighton is the only british town i've seen so far that i could consider living in. a low-lying seaside resort with a slightly down-at-heels boardwalk, there is a certain coney/asbury air to the edwardian hotels, midway pier with rides hanging out over the ocean, the ruins of what was clearly once a glamorous West Pier, and cramped, winding dead-end streets. no less than two stamp-collecting stores on the walk from the train, regarding which hess points out that seaside resort towns have a lot of seasonal business relating to old-man hobbies: stamps, coins, rare books.
the show is in a dingy basement club called the engine room, advertising a lot of metal and tribute-band shows, but with a pleasant fellow named buzz who brings in punk rock. the band is tired and cranky – they'd stayed the night in liege, belgium, with the aptly-named filthy phil. some had dealt with the issue of sleep at an all-time champion filthy squat by dispensing with the filth and staying up all night snorting speed with the host. plus, there were no sleeping accommodations in brighton. so – after a harrowing interlude of a bomb scare at the hotel next door, featuring men with the biggest guns i've ever seen – a few of us packed in the car and headed back for a punk rock campout on the hotel-room floor. bombs, floods, hailstones in london- it's an exciting time to be in old blighty.
little to say about portsmouth; another past-its-prime dowager of a resort town. the queen's hotel said to be haunted by two ghosts. club located usefully on a street with laundry, a bank, and a gent's hairdresser where i got my gent's hair dressed for a mere six pounds fifty.
"my day beats your week." – lou reed
the welsh coast, land of the double consonant, is vertiginous rocky cliffs plunging into the muddy, whitecapped irish sea. the odd castle overlooking stonewalled sheep, a through the looking glass timelessness about the towns. "heading to dublin?" said the lady at the esso. "you're very brave." choppy today i guess.
6/26/07
copenhagen turns out to be a nice, if sedate, old town slightly reminiscent of hamburg (blocky apartment buildings, conspicuous red light district). early show, no opening band, no pre-show music! hard to get excited. except about the inexplicable money with the holes in it. it's ok, i needed a slow night. i am running dangerously low on books though. the errol flynn memoirs – many swashes buckled, many damsels defiled – are sadly complete, and with only two books left i start to sweat and shake until i know what bookstore is getting my per diem next.
europe 6/21/07
glastonbury a rainy, muddy mess. can this possibly be fun? where the american festivals put a premium on bottled water, here, they're selling galoshes (wellies, i suppose) for 15 pounds apiece. the show was a bit of a wild mess but the crowd – 5000 or so? – went nuts and the mc after our set said "ladies and gentlemen, the band of the festival – the hold steady!" that is, i can certify, fun.
in the name-dropping portion of our story, billy bragg came up to rustun, who was selling tshirts off to the side of the stage, and said how he loved the new record and "the band you're working for. that song 'first night' kills me. my name's billy bragg, i'm a songwriter." rustun told him he should go backstage and say that to the piano player, who would really appreciate it. wish he had. other things i appreciated were pints of pimm's cocktails at two pounds fifty and the 40-minute free massage for performers in the john peel tent, backstage left. the combination put me directly to sleep.
talked to carl newman and kurt (the drummer) from new pornographers as well. kurt has a wife and kids and a farm in saskatchewan and is the best smoker/drummer since bun e. carlos. our driver (in a benz!) was named tasar, and the route took us past an underwhelming stonehenge, which it turns out sits simply in the middle of a field by the highway. in fact no-one seemed ready to believe that it actually was stonehenge. shouldn't it be bigger? we stopped at it on the way back after the festival and it was more impressive in the dark and with a sole security guard wandering around. also there was some sort of bonfire and tribal drumming in the near distance. now that's the witchy ambience i'm looking for!
we got to east london at 12:30, napped at the hotel, and roused again by 4:30. ryanair is a discount flier to b-list european cities and so onward to bremen. liquor comes in individual servings of Bullseye Baggies, a plastic pouch torn and emptied into your mixer. i picture many angry alcoholics ripping too hard and ending up soaked in cheap vodka. ryanair, today, also featured a cranky, and who could blame him, johnny marr and other non-brockian modest mice.
the hurricane festival was equally muddy and rainy. though there was a proper backstage with couches and rugs &c. musical trash on display included incubus. not much else to say about that except this: we have a superfan who lives in hamburg and happens to be the head of jack daniel's in germany. thus we were able to watch the main stage from a faux southern "porch" with food, open bar, and other fine bourgeois amenities unsuitable for what appears to be the muddy norm of european festivals.
in a rather ironic turn, the hurricane festival's sister fest, southside, was cancelled due to high winds blowing down the main stage. so sunday off in bremen. world/inferno was playing in gottingen, 150 miles away. to the train! i packed a set of show clothes on top of the accordion, slung the whole mess on my back, and hit the rails. three hours and twenty euros down the line, i was wandering into the t-keller, a basement punk club below the cafe and arthouse cinema in the rather quaint german town best known as the intellectual homeland of the current pope.
the band had gone swimming at the local pool; i'd missed them by five minutes. i took stock of my physical condition while chatting up the germans and realized i'd slept something like 12 hours or less, cumulatively, since wednesday. in a ham-handed attempt at solving the problem without, you know, actual sleep, i downed two double espressos and three large beers, with the result my heart was racing but couldn't keep my eyes open. a poorly crafted, almost medical, buzz.
a pleasant greeting from old friends and i met the new drummer, hungry kevin. poor-quality vegan slop featuring the dickensian combination of boiled cabbage and cauliflower. ken taught kevin, raja, and i to play hearts while hess played scrabble on-line and skyped the wife. a local hardcore band with the ungainly name of shitfire. the combination of adrenaline and congenial doses of double jamesons, cider, and prescription energy-enhancement got me in fighting trim and the show was lovely. i had forgotten how sweaty the inferno shows get. no wonder i gained ten pounds when i stopped playing them regularly.
there was a private screening of a joe strummer documentary in the cinema upstairs and i stayed for a bit, but snuck out without saying goodbye and hopped the train heading back north. trudged into the bremeni hotel at 7:30am with 30 cents to spare and two hours to sleep before the bus left for copenhagen.
…which almost led to disaster in a sleep-dominated day. i crawled under the back seat of the van and slept until we got to the ferry. after choking down some inedible fries and half an apple, i found a cozy couch, curled up, and passed out there. awoke to a janitor poking me and saying something like "wake up! welcome to denmark" in what i can only assume was danish. the ferry was empty. slightly confused, i ran down the stairs to the carpark. the doors were locked. i hit a red button and they slid apart with a satisfying, ciniematic chunk. the carpark was empty. tractor-trailers were loading on for the return trip. had i been abandoned? i had the aforementioned 30 euro cents, a phone that didn't work, and an empty check card. i wondered how far a walk copenhagen was from the ferry (150 miles, i later learned). i began mentally composing a properly melancholy haiku for the cardboard sign i saw in my near future:
stranded musician
help me! (to copenhagen)
ticket, money, ride?
is there such a thing as a brisk trudge? dodging the mack trucks, i made my way down the gangplank to see the band's gold mercedes sprinter driving away. hey! hey!
well, reader, i made it. and while copenhagen seems a lovely city, there was nothing to do but go blissfully to bed from the six pm check-in until right about now, one in the afternoon the next day. oh, the dreams. time to start the whole mess all over again.
6/10/07
denton is what i think of as a "courthouse square" town, like oxford and other antebellum university towns. the square flanked by a pawn shop, junk store, coffee-shop, used books, and the odd bar or two. wells fargo building the tallest in town, and the "fine arts" theatre with deco neon lettering organized in such a way as to prompt inevitable jokes. i slept like a stone but awkwardly so woke with a viselike pain between my shoulder blades and am walking like an unhung scarecrow with the sticks still in. the literary quiver was refilled with more vaudeville reminiscences: w.c. fields (by his paramour of fourteen years) and eddie cantor. one hopes in that sort of memoir less attempts at comprehensive biographical rigor than haphazard anecdotal casserole. less fiber, more flavour.
speaking of empty nutrition, denny's is "official restaurant of bowling". the pba, that is. sadly lacks any pithy menu tie-ins. ultimate bowl, anyone?
any middle-america chain food joint that advertises 24-hour service – well, you have to go in knowing what you're in for. out by the la quinta off I-35 in Denton, there are competing drunk-food options: a Whataburger to your right and a Taco Cabana to the left. Whataburger is the exclusive domain of the more overtly criminal element. in fact an armed security guard is behind the counter salting the fries. taco cabana, that oasis of take-out margaritas in a texas filled with 8-hour van rides, is the white-kid post-prom crowd, all backwards caps and sundresses. far more visibly intoxicated and blithe. one kid calls information asking for the number for the denton county jail, where he believes his friend to be after a PI bust. "can you text me the number?"
the various trappings of the truck cabin: a worn cardboard poster of walt frazier. magazine cutout of the johnny-cash-giving-the-finger picture, labelled "The First Punk! Never Forget". cruciform black gaff tape marked "Hit Head Here" in silver marker. bisoniform postcard from wyoming, marked same, unfortunately dues to its unconventional shape, you'd have to find an envelope of unusual size in which to mail it. a horse-head decal crowned by a horseshoe, in reflective blue and silver. assorted unpaid new york city parking tickets. a hold steady coaster. a picture of tad's daughter on a swingset (outdated). one baseball card of former red sox outfielder dwight evans: done in that dulled-cutting-edge format that shows a headshot from one angle and action shot from another. shiny picture, framed in cheap gold plastic, of an indian against a background of buttes, sitting sprinkling some kind of white powder on – well, on the universe, it looks like. suitable purchase for bored stoners on the way to some sort of outdoor festival.
norman oklahoma is a low, crumbling town in the middle of the prairie. it looks like a movie set: 'last picture show', or perhaps 'the outsiders'. there is a main street suitable for cruising, a cross street named for (one presumes) founder abner norman, a bisecting rail tracks, and james garner corridor, which crosses james garner street not far from – yes – a statue of james garner, accompanied by a plaque listing james garner's screen and production credits. thus i have deduced that james garner, legendary star of screen and screen, is a favorite son of norman. in a good christian town, main street is entirely deserted this sunday but for a few pickup trucks and the bud light sign on a windowless beer-only bar.
except for an unadorned box of a club/art gallery/would-be hipster haven called opolis, run by at least one guy from the starlight mints. the stultifying heat of denton and austin is muted up here – a quickie rainshower helped – and the backside parking lot is a healthy, Bud-fueled band hang. we're inaugurating an air-conditioned Airstream ('The Land Yacht') band room, a trend i hope takes the nation by storm. the bottle tree in birmingham still wins for having bunks in its Airstream.
but there's a borders by the fairfield inn by the highway and a hot tub in the fairfield inn so i've got the sunday times and the new yorker fiction issue, sitting among a handful of yelling kids in the hotel hot tub, reading the times. (The newfound availability of The New York Times at Starbucks across the nation, whatever my gut feelings about chain store proliferation, bolsters a tenuous but tangible psychic homing connection. when home is a cephalic storage shack instead of headboards and wallboards this comes in handy, like a "modern" theatre production in which the set is implied by a few choice props to save on construction costs. i once burst from a nebraskan gas station waving a copy of a two-day-old times at galen, yelling "look! civilization!") it's all part of my new bourgeois-rock lifestyle. it's nice after all those years in the viennese cold-water squats. someday i'll go back to that. unfortunately, then i'll know what i'm missing.
"roadrunner once. roadrunner twice. i'm in love with rock and roll, and i'll be up all night."
6/4/07
it wasn't until i got the headphones on that things got weird. thanks, baby pool and sun kil moon, i have a whole new appreciation for your stereo mixing
it occurred to me (i wrote, to my friend emily, later) that you're uniquely suited to appreciate that last night, after an absinthe and psylocybin cocktail, hallucinated (among other things) former new york met dave magadan as a godzilla-sized transformer crushing the urban industrial revolution.
3/3/07
"poets should neither be given money, nor money taken from them" – a victorian theatrical madam on why she let whitman into her establishment gratis
Beckett on the afterlife: "We'll all sit around talking about the good old days, when we wished we were dead."
pulled over in the northern AZ desert of US Route 93 northbound, at a yellow trailer hand-painted "All Mart" – and on the side, "Nothing, Arizona, Pop. 4". the air of equivocal welcome isn't buttressed by the addition hand-lettered signs reading. "Stay Out!" "No Trespassing -This Means You!" "No Entry!" all the other roadside traps sell turquoise and fudge.
incongruously, the master of this miniscule domain also seems to possess a boat on a trailer. i heaven't seen water in 500 miles at least.
it's a post-apocalyptic wasteland on a grand scale. you look over at the charred mountains, saguaros, piles of shattered rock and expect some half-man-half-beast horseback riders with crossbows, ready to shoot a flaming arrow into your gas tank and blow the whole thing to high heaven. not even a railroad track to break up the landscape. naturally, it's an indian reservation.
the other van's got a right front brake issue – pulling and smoking, somewhere on a different highway. guess we'll make it to vegas ahead of them by some distance. (some time later) – in fact they've broken down. blown tire too. we have to backtrack 130 miles and go get them. guess we're down a van for the time being. it's gonna get a little cramped in here.
one of the reasons i love musicians and touring is the characters, who'll never particularly make their mark in the public eye but are the behind-the-scenes stars. the inscrutable bobby drake is a great example. monosyllabic in interviews but endlessly quotable in private, with a politician's talent for making connections with strangers and a truly unique personal lexicon. one of the guitar players in the opening band (they're called illinois; they're from bucks county pennsylvania) is a frequently-shirtless, possibly pill-popping, redhead named drew, who travels with two vintage polaroid cameras, wears pink underpants, a knicks jersey, and a fedora, and is plowing through a duotone gold-bound edition of aristotle's "rhetoric" and "poetics". the rest of his band is golfing on their day off so he's riding with us. on the reasonable explanation of "why the fuck would i want to be out on a golf course for eight hours in hundred degree weather?" a tattoo on his left forearm reads "…it could always be worse" and he wears around his neck strings of the blue Turkish amulets to stymie the evil eye and around his left wrist, st. christopher and mexican marys. in vegas he got jumped by cane-wielding fifteen-year-olds.
i finished the lyndon johnson book ("master of the senate") today. i'm hooked, have to get the next volume. and now from hard-eyed legislative maneuvering to florid victoriana in the melodramatic melisma and shameless adjectival alliteration of the hearst papers: "good night, sweet prince", a memoir of john barrymore by the journalist gene fowler, whose author's note describes a career including stints as "press agent for queen marie of rumania and manager of assorted prize fighters and wrestlers". the crest of barrymore's hollywood crew, the Olympiads, is the serpent regnant, a coiled snake wearing a crown.
"the rain beats with the persistence of an unpaid madam at our door",
franz
tent city security station by hoover dam. a fridge, a fan, a generator and a can of Raid. the thermometer in the sun reads 120 degrees. a new entry in my "short plays about rock dudes", chronicling the choice bits of small wisdom that only come from dudes in bands and the people around them.
ps las vegas is for fucking assholes exclusively. it is a town most notable for people ignoring surgeon general's warnings. oxygen tanks, Rascal personal vehicles, awkwardly branded slots (Tabasco?). in most places, the handicapped stall is the most hygienic, but not here.
2:16 am 5/23/07
listening to bob wills and the texas playboys, 25 north out of denver to cheyenne, then 80 west to salt lake. overcast so no stars, but maybe by the time we get to the real country. cheyenne, the nation's most desolate capital. one crossroads and a few hundred trailers. the mormon temple genealogical archives are online? are my germans potential retroactive mormons?
my friend quoted thus: "i keep thinking i've met my soul mate, but they're all just another alcoholic who's good in bed." well, where else will you find that elusive combination of recklessness and sentimentality?
some girl referred to us tonight as "band-orable". better than "five relatively unattractive guys" (viz local free rag).
that look of calcified, slightly hopeless, automatic charm helplessly ignited in the eyes of a minor celebrity, recognized. turn it on!
they say, write what you know and write what you love. well, i always thought richard lloyd was on to something when he said "scotch & soda" – that is, put your preferred poison in a song so people will know what to bring you. in that spirit i'm working on a new song called "codeine & coffee".
centerra, colorado: creative mall-chitecture.
4/19/07
On the outskirts of Barcelona, a graveyard cut into the side of a cliff. Levels of crosses about twenty feet apart, with the faces between paneled with colored glass mausoleums, hundreds of them.
Spain between Barcelona and Madrid looks like nothing so much as West Texas from Austin to Albuquerque: rolling low hills with small, wiry bushes in neat rows – vineyards? Some kind of tree-based citrus? – punctuated by roofless stone outbuildings. Stone ruins for miles. All the buildings are made of the same stone as the hills; the most notable feature of the landscape for the past four days the contiguity of the buildings with the land. But then transitioning to hundreds of clicks of baked mesas; no wonder the Spanish took to Mexico and what's now the American Southwest. This is cowboy – cabellero – country. Or at least knights with sorrowful countenances. In fact, as if on cue, here's the sign for La Mancha, and a herd of ragged sheep storming down the hill.
200k out – a giant iron silhouette of a bull. More roofless stone outbuildings, each with a lone green tree next to them. What happens to all the tile roofs out here? Then a period of rapid transition through a "forest" over overgrown scrub-brush to over ten feet until finally expanses of deep-green grass of dubious usage that reminds me of the endless Midwestern expanses of Kansas and Nebraska. Trijueque, 77k from Madrid and perched on the edge of a plateau overlooking a vast farming valley. Guadalajara on a hill with development and stacked housing projects comes as suddenly as El Paso.
4/8/07
Well, I sang with Bruce Springsteen at Carnegie Hall. Let's not pretend I wasn't floating for two full days afterwards. Video here
and here, in which you can kind of see me yelling into Hess' mike and cutting a rug stage left. And pictures. Though sadly, no record of my dancing with Ronnie Spector.
Best purchase of the time off: "Good Night, Mrs. Calabash: The Secret of Jimmy Durante". My style icon.
3/28/07
What does a man do with two weeks off? Fill it up with more shows. The Springsteen tribute at Carnegie Hall will be especially cool. Nice to be back in Inferno-land, ever so briefly…speaking of, just got the final mixes of the new Peter Lorre recordings. They sound good. The band will be in residence at Montclair State University in NJ in August, workshopping the road production, with premieres to follow in September.
Recent tour reading: Michel Houellebecq (everything I can get my hands on), a Dexys Midnight Runners bio, Graham Greene "Journey Without Maps", Herodotus "Histories", Woody Guthrie "Bound For Glory"
And! Whoever anonymously sent me Rob Sheffield's "Love Is A Mix Tape" last month, thank you. It is a beautiful book. Nice work, Rob.
1/5/07
I've been a poor updater it seems. But it's been a crazy fall. The reception for "Boys and Girls In America" was really gratifying. World/Inferno's "Fiend in Wien: Peter Lorre's 20th Century"
came off like a charm at the Spiegeltent, and we're working on developing it as a touring theatrical project. Just started recording the Lorre songs with the great Mr. Don Fury
today and it sounds great. Way more stripped down and punk than Inferno has been.
What else…Hold Steady on David Letterman Thursday Jan. 11. Anti-Social Music at BAM Cafe. Guignol at Golden Fest. Lizzie Greene's "Mora XXIII" dance project. Playing accordion on
the new Sharp Things record, and on Rima Fand's (of Luminescent Orchestrii) score to "Dreamland" a new musical set in Coney Island.
Some Hold Steady movie news! "Girls Like Status" will be on the soundtrack for the upcoming "Aqua Teen Hunger Force" soundtrack. We're doing a Dylan cover for the upcoming Todd Haynes
biopic "I'm Not There", with a star-studded cast.
My favorite records of 2006, if you're interested (no particular order):
Psalters – Divine Liturgy of the Wretched Exiles…I am totally obsessed with this band.
Mastodon – Blood Mountain…What can you say? Mindblowing.
Destroyer – Destroyer's Rubies…This also features the best piano playing of the year on a rock record, by Ted Bois. (Honorable mention to Rick Steff of Lucero)
The Divine Comedy – Victory for the Comic Muse
Moneybrother – They're Building Walls Around Us….Technically a compilation, on Sabot Productions, but their first American release. Thanks Germans for showing me this in the first place.
Demander – The Unkindness of Ravens…A hardworking New York band finally making the record they should.
The God Damn Doo Wop Band – Broken Hearts
Corey Dargel – Less Famous Than You…Like smart, ironic lyrics and electronics? This was better than "Showtunes" or Gothic Archies.
HEY WAIT PS: I just found this. Top 15 Moustaches in Rock History?! I'm going to Disneyworld. For the record the chin patch has been gone for a while.
6/10/2006
Well, the Hold Steady record is done. 15 tracks. Will they all make it? Will it come out 9/26? Will me and Tad kill each other first? Only the Shadow knows.
Played some accordion and Moog (!) on the new Demander record at Headgear last night; looks like it's getting the full Hess and ASM treatment as well. Nice.
I'll be guesting with Nanuchka on their debut CD release show 6/21 at Northsix, along with Kid Casanova, Jack T. Kloth acoustic,
Emilyn Brodsky, the awesome Zydepunks from New Orleans, and DJ The Old Bailey. Be there.
And the big World/Inferno "Red-Eyed Soul" tour is finally coming together. See the Shows page. Record release 7/28 at Bowery Ballroom!
5/9/2006
17 basic tracks done for the new Hold Steady record. It sounds awesome.
Check out Hold Steady in "The Brooklynites" photo essay with Spike Lee, Jonathan Safran Foer, Paul Auster, and more…
4/20/2006
It's official:
"The World/Inferno Friendship Society's Red-Eyed Soul"
The World/Inferno Friendship Society give you your damn soul back. Its been up all night, thinks everything is hysterical, and keeps humming tunes about Halloween and heroes, love lost and found, and the chivalry of crime. It sweats like whiskey and cries real red wine. Its chiding your friends for being so sad, mumbling, "You bouncers don't scare me one bit," and yelling "I joined a punk-rock band to break stuff, not to sit around lawyers offices!" at inappropriate moments. 15 new songs by NYCs original international Punk-Rock Orchestra of elegant and angry Gentlemen and Ladies produced by Hardcore legend Don Fury and released by New Jersey Pioneer Punk-Rock label Chunksaah! The piano croons, the guitars shout, the drummers threaten, saxophones rip you from where you are tied to the mast, the accordion just stole your wallet, the string section is whispering in your ear, "Dont be a jerk," and boys and girls are singing in harmony "Only anarchists are . . . pretty!" Life is a cabaret, the circus is leaving town, dont forget the struggle, dont forget the streets.
Jack Terricloth, BK, NY
"The World/Inferno Friendship Society's Red-Eyed Soul"
street date 7/11/06, good for the rest of your life
Pre-order begins 6/15/06 and ship 7/1/06.
Check out "Only Anarchists Are Pretty" on www.myspace.com/worldinferno.
Get your "Red-Eyed Soul" before the stores do! Big CD release show in NYC (details soon) followed by a FULL U.S. tour, * w/ Leftover Crack, Intro5pect, and Mischief Brew:
Fr. June 23 – NYC
Sa. June 24th Pittsburgh*
Su. June 25th Cleveland*
Mo. June 26th Detroit (No LOC)
Tu. June 27th Lexington, KY*
We. June 28th Chicago (No LOC)
Th. June 29th Chicago*
Fr. June 30th Madison*
Sa. July 1st Minneapolis*
Su. July 2nd Omaha*
Mo. July 3rd Kansas City*
Then WIFS to Denver and beyond! If you want to help us promote the show in your town, email inferno@worldinferno.com.
RED-EYED SOUL TRACKS:
1. Brother of the Mayor of Bridgewater*
2. Velocity of Love
3. Your Younger Man
4. Only Anarchists are Pretty
5. Lets Steal Everything
6. Annie the Imaginary Lawyer
7. Me v. Angry Mob
8. Hothouse Flowers
9. Paul Robeson*
10. Me and The Mad Monkettes
11. Please My Favorite Don't Be Sad
12. Fiend in Wien*
13. Jerusalem Boys
14. The Devils Ball
15. So Long to the Circus
(* from the now out-of-print "Speak of Brave Men")
Love,
YOUR Inferno.
P.S. Thanks to Rain and Brain for their hard work on the album art.
4/7/2006
Look at me, on the internet. Here's what's up…
– Hold Steady signs to Vagrant Records! How
about that roster eh? Recording in May with John Agnello (Sonic Youth, Mark
Lanegan, Drive-By Truckers) for a September release.
– New World/Inferno is done and will be out on Chunksaah this summer, with a national tour to follow.
– Played some keys on the new Ratchets record.
– Have you seen the "Little Hoodrat Friend" video directed by Chris Thompson?